Vancouver. Those of us just  south of the border know how lucky we are to have this fabulous cosmopolitan city just a short drive or train ride away.
Vancouver is chock full of favorite things-– fabulous ethnic restaurants on Denman, the Museum of Vancouver, Stanley Park, the Granville Island Public Market… just to name a few. One of my favorite things in Vancouver are the False Creek foot ferries you take to get from the downtown area to Granville Island. These mini-ferries hold about 20 people, and look a little bit like toys.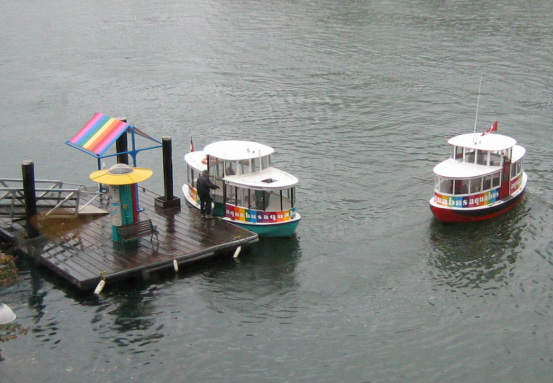 Aren't they cute?
For more great travel photos from the Pacific Northwest and far beyond, check out Photo Friday at Delicious Baby.