Granville Island's Public Market in Vancouver is a fun place to get just a little bit lost.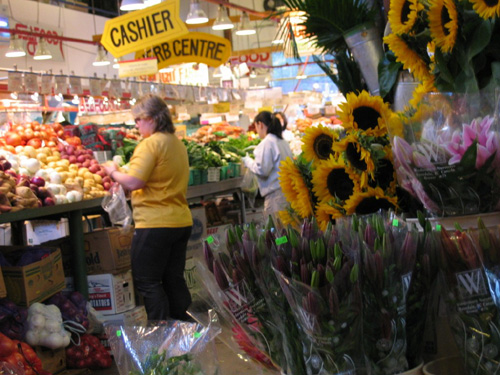 I always make sure I have plenty of cash in my pocket to get a little of everything… a tin of fine tea, a couple of crab cakes for dinner, fixings for a salad, a bouquet of fresh flowers, some fresh bread and a cookie.
Located on Granville Island, on False Creek across from downtown Vancouver, the public market is a popular tourist destination, but a favorite, regular stomping ground for culinarily-inclined locals.