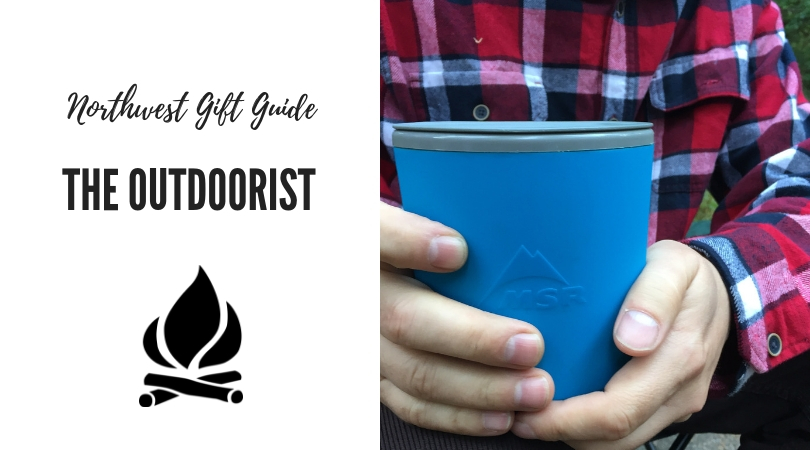 I used to identify as a birder.  Then I started hiking and called myself a hiker. And then I also became a cross-country skier and snowshoer and also sometimes a camper. Finally it dawned on me – I'm a outdoorist. (I'm not totally sure it's a word yet, but I think it should be!)
Personally, I find outdoorists the easiest to buy gifts for, because there is always a cool new piece of gear to try or a great new guidebook to hike through. Sometimes, what a nature lover really needs though is not gear or a book, but an access pass just to be able to get out and explore, so that's one of the suggestions below. And if you're the one who is broke, here's a cheap idea: invite your friend out for a hike, and pack a tasty lunch with a thermos of hot cocoa (or a few cans of beer if it's summer). I can say from experience, that's one of the best gifts of all.
If you've got an outdoors enthusiast on your gift list, read on. Here's a little gift guide to things that would make any camper / birder / hiker happy: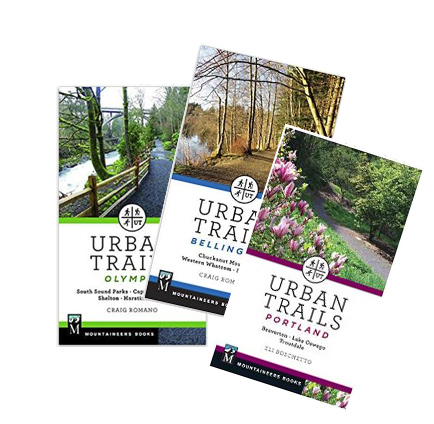 Urban Trails Guidebooks. Do you know an explorer who'd love to stay active in winter, but her favorite mountain trails are under snow? Or someone who'd happily squeeze in a nearby nature walk after work, if only they knew where to go? Gift them some urban hikes! This new series of Urban Trails guidebooks published by Mountaineers Books focuses on the trails and parks in and around our Northwest cities. Several titles are already in print, with more to come. Available now are guides to urban trails in Seattle, Portland, Olympia, Bellingham, Everett, and the Kitsap Peninsula.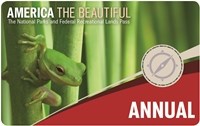 A Parks Pass. Access to the great outdoors is often not free. Most National Parks charge an entrance fee, as do most national forest trailheads in the Pacific Northwest. All state parks require a pass. Is your giftee unable to afford an annual access pass to local public lands? Buy a pass for them online, and for an extra special gift, include a list of your favorite hikes on those public lands. Here's where to get an annual pass: National Parks Pass, Northwest Forest Pass (for national forests), Washington State Parks' Discover Pass (includes access to WDFW and DNR lands), and Oregon State Parks.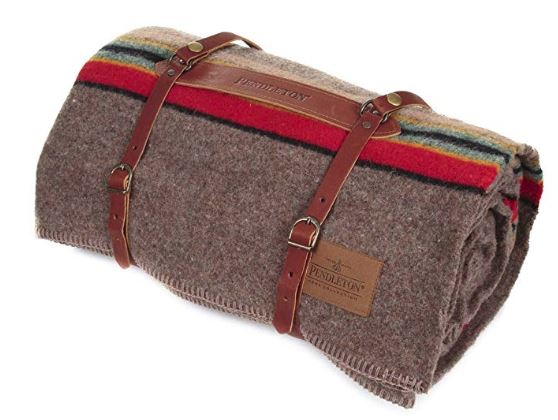 Pendleton Wool Yakima Mineral Umber Camp Blanket with Leather Carrier. Made in Pendleton, Oregon and beloved by outdoorsy types everywhere, a Pendleton Woolen Mills blanket is a gotta-have-it splurge for many Northwest outdoorists, so you can be sure it's a gift that will be loved and used for many years (barring any wool allergies!) It's twin-sized (66 x 84 in.) and is 86% wool/14% cotton. And it's portable! Roll the blanket into its leather fasteners and carry with the leather logo hand strap. $169.
Gift Membership to Washington Trails Association. Trail don't maintain themselves, and public lands don't lobby for their protection, either. Groups like Washington Trails Association do these things on behalf of hikers. Your giftee will not only be bathed in a warm glow of good karma every time she sets foot on a hiking trail, she will also get a really awesome years' subscription to WTA's magazine, Washington Trails.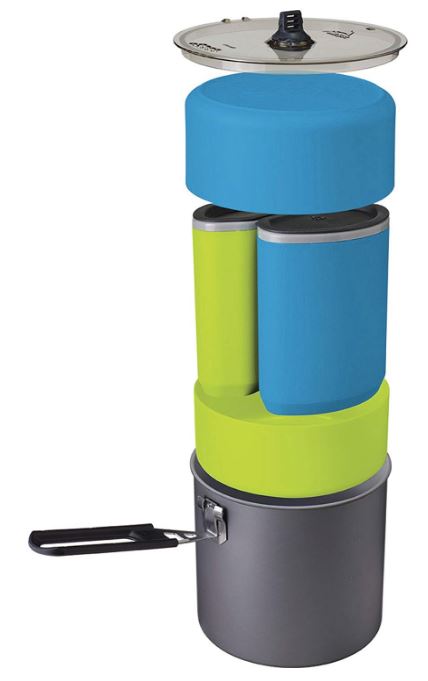 MSR Trail Lite Duo System Cook Set. Backpackers and car campers alike will enjoy the ease and versatility of this very packable, lightweight, and compact MSR cookset. Two generous bowls and double-walled insulated mugs nest inside the pot, a 2-litre hard-anodized aluminum pot w/ a see-through strainer lid. The bowls and mugs are hot/cold safe, BPA-free polypropylene. Backpackers will love that there's room for even more; the mugs have room for MSR Folding Utensils and can also fit the beloved, tiny MSR PocketRocket stove. This cook set was our favorite new piece of camping gear this past summer, and I'll bet your favorite outdoorist would love one, too.
North Cascades Institute Gift Certificate. The Northwest's premier nature education center is headquartered within North Cascades National Park behind the turquoise waters of Diablo Lake, a beautiful setting in which to immerse oneself in intimate contact with wild nature. The Institute's courses range from landscape watercolor retreats, to weekend birding adventures, to 4-day writing retreats. Gift certificates for $100 towards 2019 Institute programs are only $80 right now, offer expires 12/21. Call to purchase: (360) 854-2599. Gift certificates can be used for Family Getaways, Base Camp and adult classes and field excursions; Skagit Tours excluded.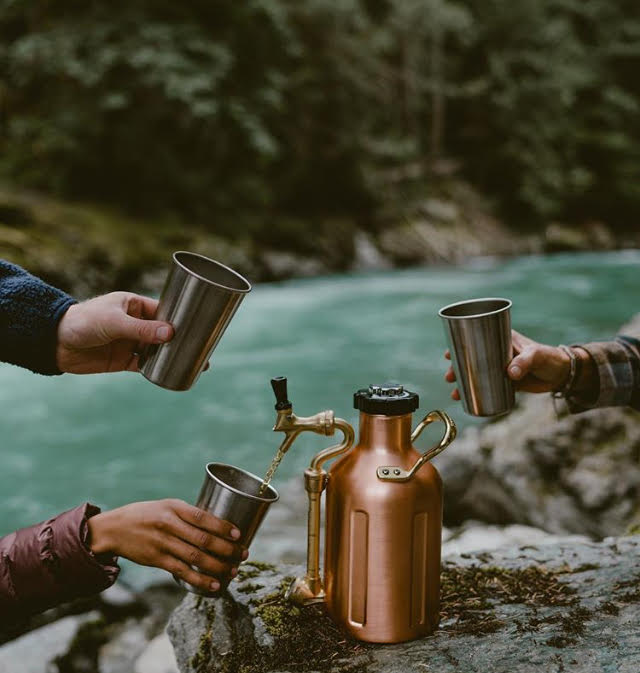 GrowlerWerks uKeg Pressurized Growler. Pretty landscapes call for pretty beer dispensers.  This copper-plated growler with old-fashioned chromed-brass fittings holds 64 fluid ounces of beer (that's a little over 5 pints) and its pressurized, vacuum-insulated design keeps your beer carbonated for up to 2 weeks. A carrying handle makes it easy to hand carry or strap onto a backpack. A pressure gauge makes it easy to see the pressure inside the growler, and the double-wall vacuum insulation keeps beer cold for 7-9 hours.  $169 at REI. Made in Portland.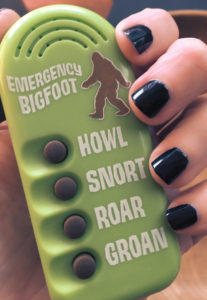 Stocking Stuffer: Archie Mcphee Emergency Bigfoot. This handheld gag toy delivers loud, scary, amazing bigfoot sounds whenever you need them! Hear a little rustling beside the trail that might be a hungry cougar looking for its next meal? Press the "ROAR" button! When your hiking partner wants to stop and have another snack for the sixth time in an hour, just press the "GROAN" button! Slip this into a stocking, and hilarity will ensue on your giftee's next walk in Pacific Northwest Sasquatch country.
HAPPY HIKING! And Happy Holidays from Northwest TripFinder.