I've been domesticating like crazy this fall, and my holiday giftees will be oh-so-happy (I hope.) Who wants some half pints of apple butter made of heirloom varieties from Marrowstone Island? Or vanilla pear jam made from Hood River Valley pears?  Yeah, I thought so!
In addition to jars of homemade goodness, I try to give gifts that are personal, somewhat sustainable, and by all means, useful. I've put together a little guide of some of my favorite gift ideas for the variety of travelers in your life, personally chosen by yours truly. Enjoy!
The Road-Tripper
I never leave town without my Delorme Atlas and Gazetteer. This series of detailed, large-format maps has all the detail you need for any roadtrip, including each and every road, land management boundaries, campgrounds, boat launches, historic sites, wineries and more. I have them for six states, and that probably makes me some sort of Delorme groupie, but that's only because they are really, truly the best. Buy your road tripper Delorme Gazetteers for Oregon, Washington, or California. Or, click here for a good road atlas for British Columbia.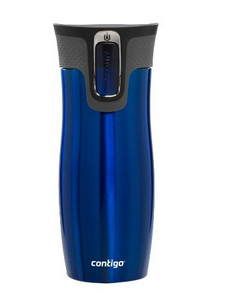 Fresh off a road trip myself, I must attest to the usefulness of a travel mug that does all that a travel mug is supposed to do. This Contigo 16-Ounce Double Wall Stainless Steel Vacuum Insulated Tumbler won't spill, keeps your coffee hot for hours, and looks sharp to boot!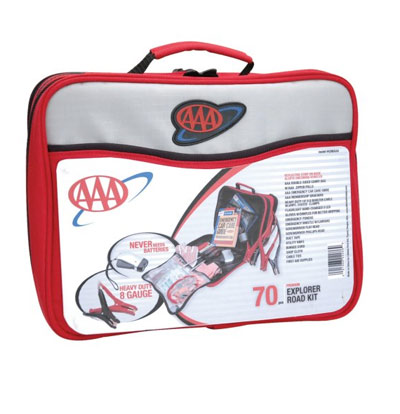 Keep your road-tripper extra safe with a gift like this Lifeline First Aid AAA Explorer Road Kit. Or if you're really resourceful, buy a small plastic bin and make a trip to the hardwear store to assemble an emergency road kit on your own.
The Naturalist
Give your outdoors lover some new reasons to get out and explore.
Keep your gal pal warm and dry while exploring in our Northwest rain with a great pair of rainboots. I'm wild about my cool Kamik rain boots ($49) because the traction is so good. While wearing these Kamiks, I always feel secure while exploring tidepools on wet rocks, and my feet stay warm and dry while hiking on muddy trails through deep puddles. Oh, and did I mention they are too cute?
Got a budding naturalist on your hands? Skip the laundry list of field guides for just this one: The Audubon Field Guide to the Pacific Northwest. It covers a little of everything (like birds, mushrooms, trees and sea creatures) without being too basic. One of the authors is Dennis Paulson, who is of course Washington state's most awesome naturalist!
Ever found yourself in a brilliant emerald Northwest rainforest and tried to capture its beauty in a photograph? Good luck if you don't have a tripod. After years of trying to balance my camera on crooked tree stumps in low light, I am finally breaking down and getting a tripod. And get this – the ultralight Trek-Tech Trekpod ($80, and under 2 pounds) doubles as a hiking pole, assisting on slippery rocks and stream crossings.
The Domestic
Give the gift of a passport. According to the U.S. State Department, just 37% of Americans have a current U.S. Passport. Have you a sister or friend who still doesn't have their passport? If you live in the Pacific Northwestern United States, that means no trips to Vancouver, Victoria, the Gulf Islands or Whistler — wonderful places to visit that are just across the border. Though it may seem like a pushy gift, why not take a risk and help your Domestic out a little? Buy an attractive passport case, like one of these made by Gail on Etsy ($14). Tuck in some simple, step-by-step instructions for getting a U.S. Passport in their city (click here for an example for Seattle, or here for instructions on getting a Canadian Passport). If you're feeling really flush, tuck in the $110 cash they'll need to purchase a passport.
The Wired One
Is your favorite traveler's backpack weighing in a little too heavy with the smartphone, laptop and half dozen guidebooks they just can't part with? Gift them an affordable tablet computer and lighten their load.  My husband Brian uses a Samsung Galaxy and it goes everywhere he does, including all of our local trips. He uses it for guidebooks, fiction, internet (he's a prolific tweeter) videos and educational apps for our kid, and map navigation.
ME? As much as I would love a tablet for email on the road and blogging, I've avoided buying a one thus far because I just couldn't justify the price–until now. The new Kindle Fire (pictured right) is on my own Christmas list, and it's just $199.
The Backpacker
Help keep your favorite round-the-world traveler uber organized with this Victorinox Travel Organizer. It's got pockets to store and sort everything – passport, airline tickets, different currencies, receipts, and coins.
If only I would stop carrying my Swiss Army Knives in my carry-on luggage, I would stop having them confiscated by the TSA. The truth is, I cannot go long without one of these knives in my possession, and I've got my eye on this Victorinox Swiss Army Champion Plus Pocket Knife. It's loaded with extras. At the moment, I've no specific need for the woodsaw or fish scaler that it comes with, but who knows what the future holds? Your backpacker will thank you for the foresight.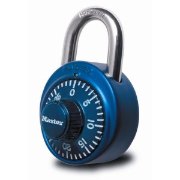 Does your hostel-hopper need a new padlock? A good padlock keeps valuables secure in hostels and guesthouses. I love these lightweight, brightly-colored and inexpensive master locks.
These travel-sized, spill-proof Nalgene travel containers enable me to pack my own small portions of shampoo, lotion, olive oil–you name it. They make a perfect stocking stuffer for any kind of traveler.
The Transplant
Is someone on your list new to the Pacific Northwest? Why not help them get acquainted with the mountains, harborside towns and beaches with gifts that help get them traveling locally? Consider a gift certificate for a 1-night stay at your favorite B&B. You can also purchase gift cards to Amtrak Cascades, which travels from Vancouver B.C. to Eugene, Oregon.
For Yourself
Give yourself the gift of locally-produced wine and cider. Try Finn River Cidery's Incidery Club and get four seasonal deliveries of 6 selected Finnriver bottles at a significant discount.
Do good while you shop. Check out the dozens of awesome travel gifts you could win over at Seattle-based Passports with Purpose – raffle tickets go on sale November 30. Every $10 donation gets you an entry into a raffle for the prize of your choice, and all proceeds go towards building two libraries for children in Zambia.
Happy Holidays from Northwest TripFinder!
Please note that in many cases I have linked to these products on Amazon.com, but I'm sure you could find many of these at small local retailers. Should you decide to make purchases through these Amazon links, it helps keep this travel blog up and running–Northwest TripFinder gets a small commission from your purchase, at no additional cost to you.
Hey! Become a fan of Northwest TripFinder on Facebook for more great information on travel in Oregon, Washington and British Columbia.