The price of gas, pushing $4.50 a gallon, is now officially impacting our vacation travel. I imagine it is yours, too.
We're brainstorming places we can go for relaxing weekend excursions that require minimal mileage. As residents of West Seattle, the closest getaway we could come up with is only a short ferry ride away – lovely Vashon Island.
Getting There
Getting to Vashon is a cinch. Arrive on the north side of Vashon Island by car ferry, either from Southworth on the Kitsap Peninsula or the Fauntleroy terminal in West Seattle. On weekdays, you can come via the passenger-only ferry from downtown (take your bike or rent one from Vashon Island Bicycles for $20 per day – just take the bus from the ferry to the bike shop). You can also arrive on the south end of Vashon Island from Tacoma via a ferry from Point Defiance. However you arrive, leaving your car on the mainland will save you ferry fare and some gas money, but bring a bike. Biking on Vashon is not only economical and healthy; its fun. Without a bike, you'll need to be patient getting around by bus, a great option if your destination is downtown Vashon but less doable if you wish to visit beaches and parks.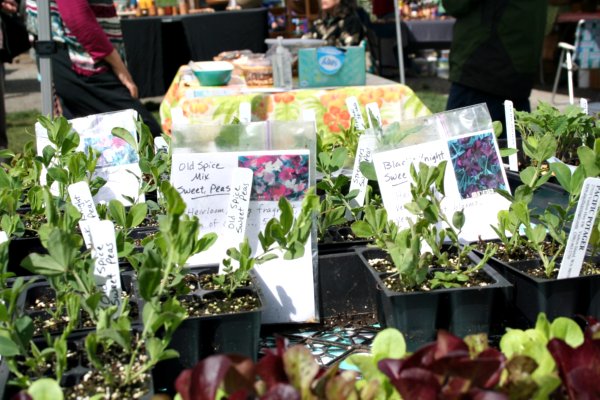 What to Do
Vashon isn't a big destination for overnight travelers, but it has so much to offer that it could be. The fact that you aren't among throngs of tourists is part of its allure. Browse through the locally-grown chard and loganberries at Vashon's Saturday Farmers Market, or sip organic, shade-grown coffee at the Vashon Island Coffee Roasterie (incidentally, the building where Seattle's Best Coffee first began), and you're far more likely to bump elbows with an island resident than a tourist.
Several waterfront parks on Vashon Island tempt you to pass a lazy weekend beachcombing or reading in a beachfront lawn chair. On the west side of the island  you'll find natural beauty and solitude at the small-but-sweet Lisabeula Park, a 5.5-acre stretch of shoreline and native forest that overlooks Colvos Passage.
Otherwise, head down to Maury Island, where you'll have to choose between the 300-acre Maury Island Marine Park or a visit to Point Robinson Park. The big attraction at the latter is its historic lighthouse, which has has provided fog and lighthouse service for vessels coming through East Passage since 1885. You can rent the historic lighthouse quarters as a vacation rental that sleeps six for a week or a weekend.
Want to soak up a lot of local flavor? The annual Vashon Island Strawberry Festival happens each July downtown Vashon. It features a carnival, two parades, beer garden, wine tasting, street dancing, lots of live music and art, and of course, plenty of food. Later in the season is Vashon's annual Harvest Festival, putting the island's agricultural roots on full display.
Eat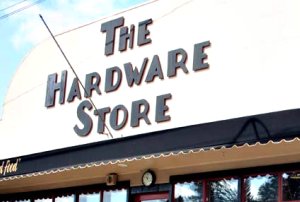 Vashon is home to some good restaurants, though several of our favorites have closed since the recent recession began.  (this section updated 2012)
For a real treat, make advanced reservations and dine at La Boucherie, the farm-to-table restaurant run by Sea Breeze Farm (reserve a table at 206.567.4628). They offer a lunch and dinner seating with a prefix menu Wednesdays – Saturdays.
Also downtown Vashon Island is the Hardware Store Restaurant (17601 Vashon Hwy SW, 206.463.1800), site of a former – yep, hardware store. Grab a seat by the window and try the Smoked Salmon Benedict, Clam Chowder or a burger.
Where to Stay
There are a few solid choices for cheap sleeps on Vashon Island. Two of them are run by the same folks.
The Lavender Duck Inn (16503 Vashon Hwy SW, 206.463.2592) offers three rooms with queen beds and a full guest kitchen in an 1896 farm house just a short walk from town. All rooms have private baths, and run about $85/night.
The AYH Ranch Hostel (12119 SW Cove Road, 206.463.2592) associated with Hostelling International, will put you up in a traditional teepee or private room in the log lodge, both $65 / night double occupancy in the summer. Go cheap in a standard teepee, covered wagon, or dorm bed for just $17 – $20 per person. Pancake breakfast served.
Got a vacation home of your own? You can trade nights with the folks that run Alpacas at Winterbrook Farm (206.463.0515) to stay at their two-story, cozy log cabin and commune with the 20+ alpacas, Pygora goats, chickens and ducks and their ancient and rare breed Jacob sheep. Otherwise, this fabulous place is $135 a night for a 3-night stay. Oh, If you buy alpacas, your stay is free.
– – – – – 
Are you new to Northwest TripFinder? Discover more year-round getaways in the Pacific Northwest by subscribing to our RSS feed and our email newsletter. You can also connect with us on Facebook. Thanks for stopping by!