Psst…. get our premier guide to fall travel – Autumn Escapes in the Pacific Northwest. Get inspired to spend your fall weekends combing rocky beaches, savoring the harvest, and hiking scenic mountain trails of Washington and Oregon. Get it here.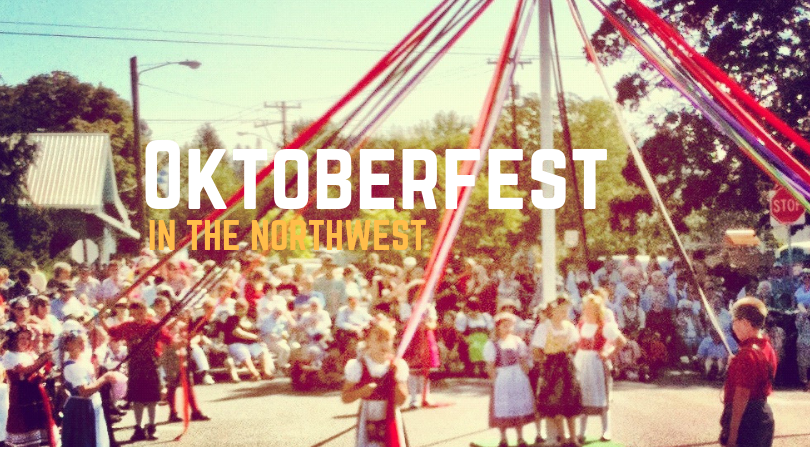 Backdropped by the snow-capped peaks of the Cascades, Oktoberfest in the Northwest is the next best thing to Oktoberfest in Munich.
So celebrate your German heritage (or someone else's German heritage!) with a trip to one of our region's festivals.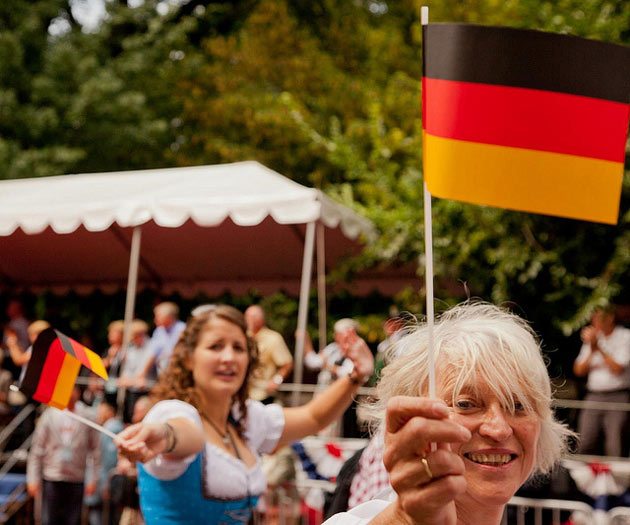 Mount Angel Oktoberfest
September 13-16, 2018 downtown Mount Angel in Oregon
The tight-knit community of Mount Angel was settled by German pioneers in the 1800's (which might explain the Bavarian-style buildings downtown), and folks here put on one of the best celebrations of the harvest in the Northwest, and certainly the most traditional OktoberFest. Don't miss it.
More on Mount Angel Oktoberfest.
Fremont Oktoberfest
September 21 – 23, 2018 in Seattle's Fremont neighborhood
A Seattle tradition, Fremont Oktoberfest is three days of non-stop entertainment, live music, dancing, great German food and a LOT of beer – over 80 microbrews will be available.
Bend Oktoberfest
September 21 – 22, 2018 downtown Bend, Oregon
Bend, Oregon is an outdoor lover's paradise, but it also boasts the Northwest's highest concentration of breweries. Beer is big in Bend, and in October, a celebration of beer takes over a downtown street. It's called Bend Oktoberfest. In addition to plenty of beer and German costumes, Oktoberfest holds a yodeling competition, wiener dog races and lots of sauerkraut. Best of all, the event is free to attend.
Leavenworth Oktoberfest
October 5-6, October 12-13, October 19-20 (three weekends) in 2018, downtown Leavenworth, Washington
The Bavarian village of Leavenworth on the east slope of Washington's Cascades hosts the region's most popular Oktoberfest, spanning three crisp autumn weekends. It being Oktoberfest in Bavaria and all, there's of course going to be fabulous beer.You'll also dance to live music, nosh on German food, and browse arts and crafts booths. There are plenty of cultural ceremonies and traditions to take part in, too.
More on Leavenworth Oktoberfest.
Anacortes OktoberFest – Bier on the Pier
October 5-6, 2018 on the Anacortes Waterfront
Imagine 30 breweries in 2 days. That's what you'll find at Anacortes Oktoberfest. Set on the pier overlooking Puget Sound and the San Juan Islands, this OktoberFest is a scenic, fun party. Unlike a lot of the festival-type OktoberFests in the region, you won't find carnival rides and family games at this one (in fact it is 21 and over only). But you will find live music, great food vendors and lots and lots of good beer.
More on Anacortes Oktoberfest.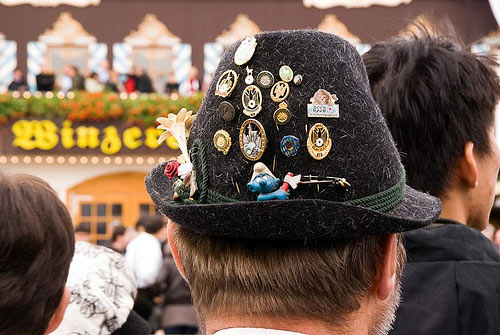 Note: This article was originally published in 2016 and has been updated.