This past weekend, we drove across the crest to see some Cascadian beauty.
Just a few miles off Highway 2 east of Stevens Pass, you get out of your car and while standing in the parking lot, you see this.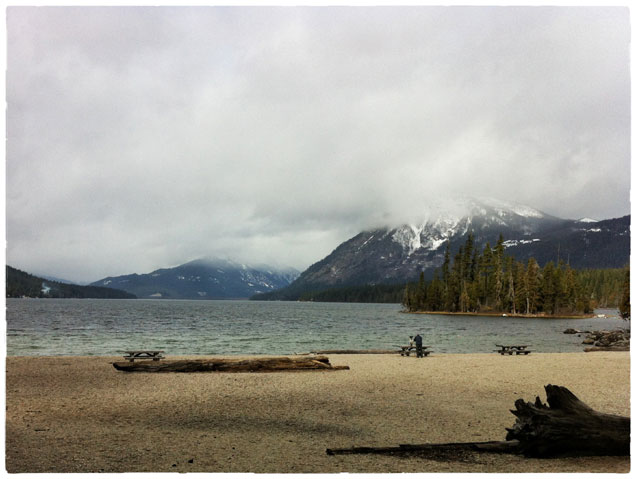 Of course in the summertime, this scene looks very different. Think bathing suits and pedal boats. And lots of shiny, happy people playing in the sunshine.
Lake Wenatchee is a glacier-fed mountain lake nestled on the east slope of Washington's Cascades, 23 miles north of Leavenworth on Hwy 207. Despite its proximity to Leavenworth, many vacationers drive on by because they don't know it's here. If you've not yet experienced Lake Wenatchee, put it on your list the next time to you cross over Steven's Pass; it's a short detour that packs some great scenery.
The lake's eastern corner comprises Lake Wenatchee State Park and campground. Summer draws crowds of recreationists, and in winter months, when there is plenty of snow, the sledding opportunities and nordic trails here are some of the best.
This past December, the Lake Wenatchee region suffered a devastating ice storm that brought down countless branches and wiped out power for days. Several volunteer work parties have taken place to begin clearing out the fallen debris, and many more are to come. Stay tuned to Lake Wenatchee Info for opportunities to volunteer.
Here is a photo of a forested shoreline at Lake Wenatchee State Park, where you can see the ground is littered with branches.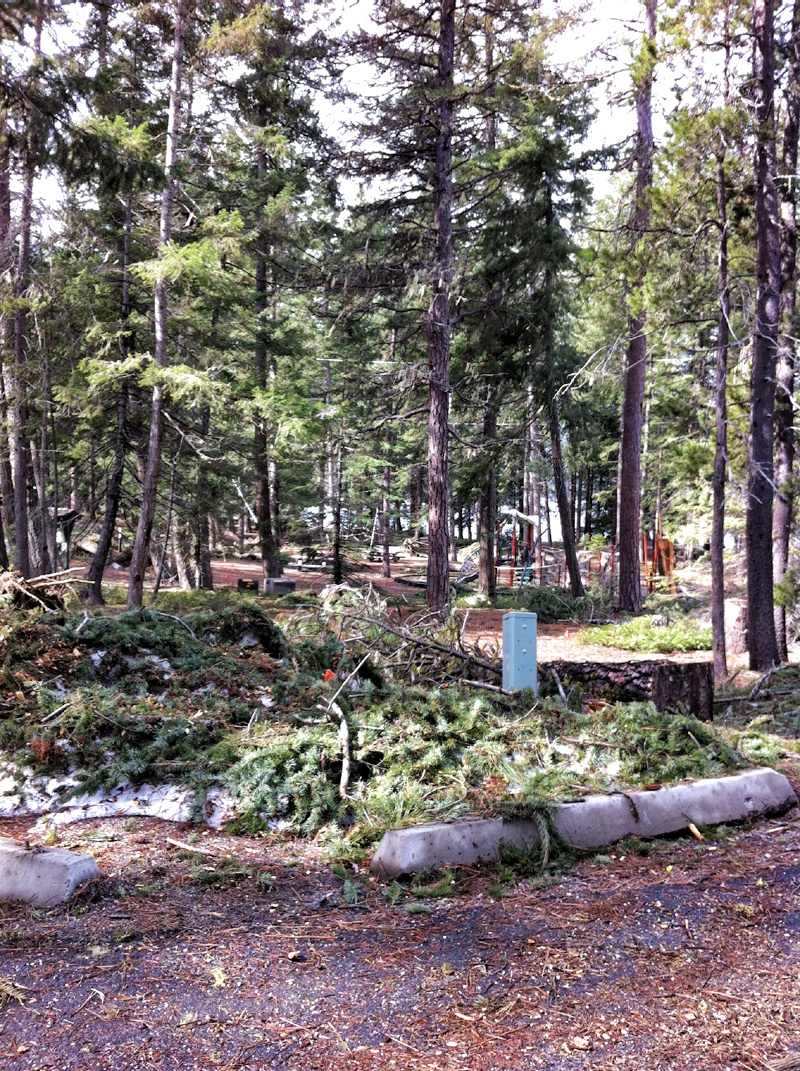 We'll write more about the area in our North Cascades Trip Guide, including our comfortable stay at the friendly Beaver Valley Lodge in Plain.