We know you have questions, so here's the deal: You ask, we'll answer. Sweet, huh? Whatever your Northwest travel inquiry, we will put on our concierge hats and try our best to answer you. Ask your question any time here; we will answer questions on Mondays.
Dear TripFinder,
We're going to Seaside, Oregon this week and looking for suggestions on where to dine on a budget but not fast food. Can you help?
Thanks,
Eva from Albany
Dear Eva,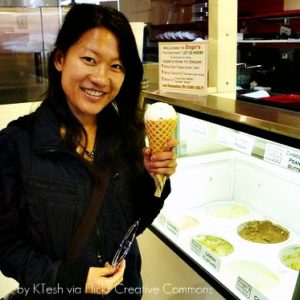 I'd put Zinger's Homemade Ice Cream in Seaside on your eatery list for sure. Stop by Tsunami Sandwiches (home of the tsunami pastrami) to pick up sandwiches and take them to the beach. Both are on Broadway, the main street to the beach.
Other Seaside eateries that come highly recommended by some local travel bloggers are Bagels by the Sea on Holladay and Auntie M's on Beach Drive for breakfast or lunch. Angelina's rocks the pizza, and for Mexican food, head to The Stand on Holladay.
Hope you have fun!
Here's a cool thing. If you're on twitter, you can tweet Oregon travel questions like this using the hashtag #askOR and local travel experts will answer. Just thought I'd share this neat service.
Got a burning travel question? You ask, we'll answer.