Dear TripFinder,
Q: Any suggestions for vacation rental sites for large cabins around Mt. Hood? 
– Adina from Seattle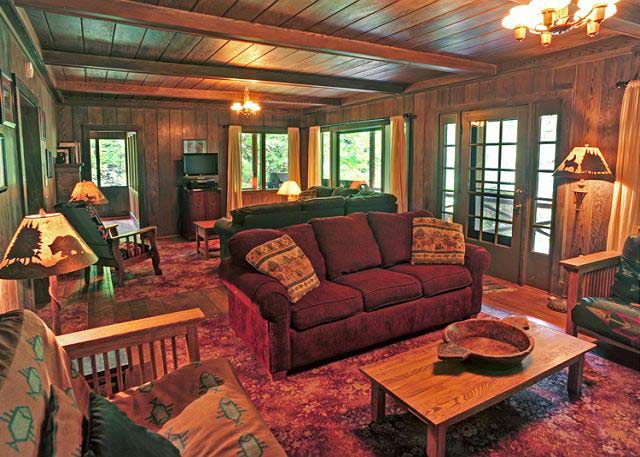 Dear Adina,
Many of our Northwest mountain communities have cabins that are second homes, and owners often rent these out as vacation rentals when they aren't using them. Around ski areas, it's not uncommon to find large chalets for rent that sleep large groups, even as many as 30+ people!
These cabins are advertised online a few different ways. Most will post their cabins on  larger vacation rentals website such as VRBO.com. You'll find that some vacation rentals only post their place on local or regional vacation rental websites, though.
Vacasa Vacation Rentals (vacasarentals.com) lists cabins in the Mt. Hood area as well as other parts of Oregon.  Check out the Big Bear Cabin in Government Camp that sleeps up to 18.
Mt. Hood Vacation Rentals (mthoodrentals.com) is another option; they list the Huckleberry Wilderness Lodge that sleeps 14. It's deluxe and rustic at the same time, set in a tranquil fir forest on the Salmon River near Welches. Cool tidbit – this was originally the summer home of Fred Meyer in the 1930's.
Need big? Really big? Check out this huge chalet in the heart of Government Camp listed on VRBO that sleeps 30 people in 9 bedrooms with 4 baths. This would be a fab vacation house for a family reunion!
Hope this helps!
Got a burning travel question? You ask, we'll answer.
New to Northwest TripFinder? Discover more year-round getaways in the Pacific Northwest by subscribing to our email newsletter.