Have you experienced any of the following in the past week? Hives. Elevated blood pressure. Insomnia. Swearing like a sailor. Increased tolerance to caffeinated beverages.
See, I knew it. What you need is a getaway. An emergency pre-holiday getaway.
I know, I know. Who has time? The key is to just drop everything, right now, and book it. A special boutique hotel room, I mean. Then, step away from the not-quite-perfect-yet Christmas tree, leave behind the holiday baking books, and pack your bag. Don't forget a bottle of champagne, some mistletoe, and your sweetie! Because, the point isn't to forget the holidays, it's to actually enjoy them.
Here's where to go, three cities that have bright, twinkly lights and plenty of holiday cheer.
Vancouver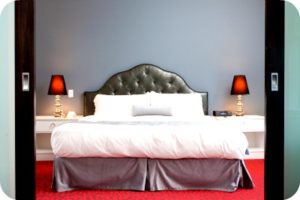 Where to Stay: The Moda Hotel is in the heart of downtown Vancouver, the north edge of Yaletown, and walking distance to simply… everything. Set in a vintage building with contemporary interior design, the rooms are comfortable and modern, with amenities that truly anticipate your every need (including free wifi!). What you really cannot miss, however, are their incredible internet specials, with rooms as low as $99 a night through December 30, 2013. Secure off-street parking is included!
Festive Fun: Christmastime is a big deal in Vancouver,  so you'll have no shortage  of fun celebrations of the season. Visit the Vancouver Christmas Market through December 24 on the plaza in front of the Queen Elizabeth theatre on South Cambie Street. It's an authentic "Christkindlmarkt" featuring festive merchandise, food, and a number of cultural activities and events. A special children's area known as the Kinderweihnacht gives kids the chance to make their own Christmas gifts and visit with Santa Claus. $5 for adults and $2 for kids over 6 (6 and under are free).
Don't miss the Bright Nights Christmas Train in Stanley Park, which runs through January 5. You can ride a Christmas train with your hot chocolate and popcorn while enjoying the illuminated forest and holiday music.
Grouse Mountain's annual Peak of Christmas festivities offer some of the best views of the city, an incredible ride up on Grouse's Skyride gondola, and a guaranteed 'white Christmas' during Vancouver's otherwise mild winter.
Got some gifts to buy? Downtown Vancouver is a shopper's paradise, with a plethora of high-end stores. But venture out of downtown into Vancouver's eclectic neighborhoods for the most offbeat, unique gifts, from the city's flea markets and vintage shops to DIY craft fairs. Read more about Vancouver's shopping alternatives.
Portland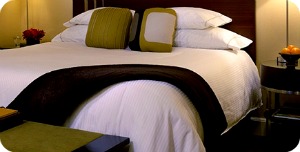 Where to Stay:  The Hotel Lucia is a beautifully restored classic hotel in the heart of downtown Portland. It's stylish, it's hip, it's chock full of art. Oh, and they regularly offer sweet deals, like 15% off the best available rate from Dec 15-30.
Festive Fun: Shop! There's no sales tax in Oregon. Stick to downtown for the department and name-brand stores, or venture to Nob Hill, the Pearl, Alberta or Hawthorne for unique and independent shops and boutiques. When you're all shopped put, check out the holiday zoolights at the Oregon Zoo, or visit with Santa Claus at Pioneer Place.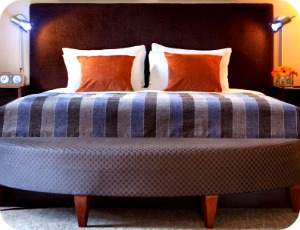 Seattle
Where to Stay: Hotel Andra is boutique hotel with sleek, modern design. What's more,  Tom Douglas's Lola restaurant is right downstairs, and the Dahlia Lounge and Bakery are right across the street. Before you book, check their website for current specials, such as 15% off their best available rate. To save cash, skip the valet parking at $39 a day (!) unless it's included with your room – street parking is usually not that hard to find in this neighborhood, especially just to the east a block or two.
Festive Tips: Check out WinterFest, free and fun at Seattle Center on the north end of downtown. WinterFest includes a winter train, jazz, ice skating rink, caroling and more. You're also just a block from Seattle's downtown shopping centers and the Christmas tree at Westlake Center, and a few blocks from Pike Place Market. Click for more holiday fun in downtown Seattle.