Dear TripFinder,
Q: Our family is on a budget but we still need to get out of town once in awhile. Where can my family (me, wife, baby) go for a fun summer weekend for under or around $100 a night? We'd like to avoid chain hotels and dingy roadside motels, if possible. We'd prefer destinations that are within a few hours' drive from the Seattle area. Thanks! 
– Joe in Puyallup
Dear Joe,
It's not easy to find affordable, great lodging these days without doing a little digging, but there are still some terrific budget choices out there if you look hard enough.
You asked for summer weekend possibilities, and of course summer weekends are the most pricey nights for local lodgings, especially in the most popular Northwest destinations. You'll find more choices if you can go mid-week or off-season. That said, here are some eye-popping deals for your summer weekend getaways for under or around $100 nightly.
Long Beach Peninsula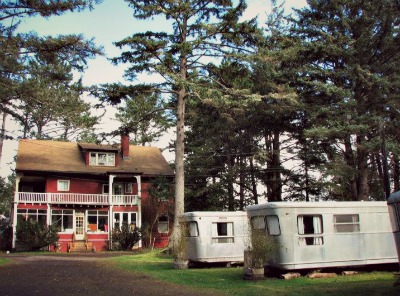 The Sou'wester Lodge and Cabins – Step back in time, then step out to the nearby sand dunes. Old-school beach vibes ripple through this place like an ocean wave. Book one the silvery vintage travel trailers, each unique and lovingly restored with funky touches like hand-crocheted blankets and working turntables (groovy records provided). The three-story main lodge and its welcoming front porch have more rooms and common areas. Lodge room rates start at $77, trailers at $95.
Shakti Cove Cottages – Pockets of the Long Beach Peninsula have a relaxed hippie vibe, and these cute cottages just steps from the beach most definitely bask in that aura. Shakti Cove is a quiet and rustic getaway with 10 cute cottages that are both kid- and pet-friendly at a nice price. Each cottage has a basic kitchen. Walk just a block to an espresso stand. Rates: $80-$100.
Columbia River Gorge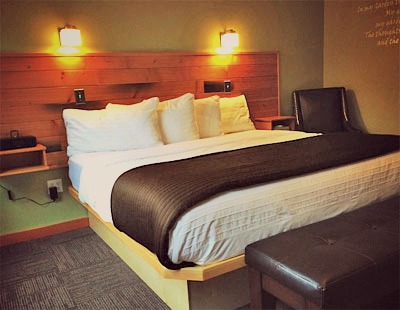 Inn of the White Salmon – This 20-room boutique inn is cozy, charming and priced just right. Relax after a nearby hike on the pergola-covered patio in the back garden. Private rooms with baths start at $89, and some rooms have kitchenettes.
The Lyle Hotel – Old and charming, the Lyle Hotel has great touches like fluffy robes and down comforters, but they keep the room rates reasonable. Bathrooms are shared. Some rooms are on the side of the hotel that is nearest the railroad tracks, which train enthusiasts will love, but others may not–bring earplugs. Rooms are $99.
Methow Valley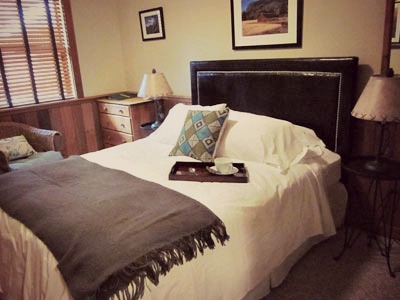 Mazama Country Inn – On the east slope of the North Cascades in Washington's Methow Valley this rustic mountain lodge sits perched at the edge of the Pasayten Wilderness. Three of the nicely-furnished 18 lodge rooms (the Aspen rooms) are between $90-$120 nightly depending on the season – these are located on the first floor of the main lodge and have a queen bed and private bathroom. Enjoy the swimming pool, hot tub and tennis courts on summer days. The inn's restaurant serves breakfast every day and dinner on the weekends.
Idle-A-While Motel – Also in the Methow Valley are these funky, charming cottages in Twisp. Some units have kitchenettes. The bumping Methow River is just a short path away from your bright yellow door. There's a hot tub and a sauna for guests to relax weary muscles after a day of hiking. Rates are $80-$130 nightly.
Hope this helps!
Got a burning travel question? You ask, we'll answer.