Aspen, Jackson and Tahoe, and… Bend. For awhile there, it seemed as if every person in the west with a little disposable income was descending onto Bend, Oregon to buy up a vacation home and ski Bachelor. Naturally, housing prices went through the roof.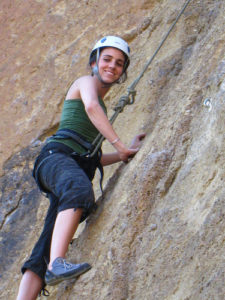 It's no mystery why Bend fast became one of the most favored mountain towns in the west. It's an outdoor paradise. There's hiking, skiing, climbing, fly-fishing, white-water kayaking, great restaurants, stunning scenery, unique shopping, and even a pretty decent nightlife.
The small central Oregon city, long a favorite destination for Northwestern outdoors enthusiasts, was of late becoming a bit too well heeled for the tastes of some. And then, the bubble burst.
Just one year ago, Bend's housing market was named the most overvalued in the nation. And we all know what has happened to the nation's economy and housing markets since then.
I was reading a recent article in Budget Travel the other day on Bend (Around the Bend), and after remembering the sweet smell of Ponderosa Pine trees and the taste of Mirror Pond Pale Ale straight from the brewery, I suddenly found myself planning a weekend trip there for a little snowshoeing and a lot of relaxing. And to my pleasant surprise, Bend has suddenly become a lot more affordable.
Any article on Bend (the Budget Travel piece included) will tell you to book a room at the McMenamin's Old St. Francis School. I wouldn't dare steer you away from there if you can afford it! Rooms start at $114 a night and go way up from there, and unlike other McMenamin's hotels, there are no cheaper hostel or shared-bath options available. St. Francis, a renovated Catholic schoolhouse, is right downtown, has a Turkish-style soaking pool, and its very own movie theater.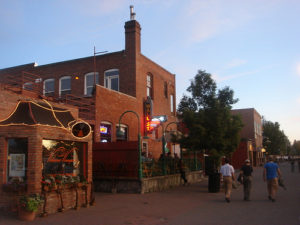 Given the economy and the probable number of empty hotel rooms in Bend this winter, I began searching for specials. You can get some pretty good prices on standard motel rooms right now. The Motel 6 is the cheapest sleep in town at $46 a night, and the Shilo Inn is running a special through June for $79 / night. The Phoenix Inn Suites have rooms for $99, but give you a $25 gas card for each night you stay. The best pick of these motels is the Entrada Lodge, set on 42 acres adjoining the Dechutes National Forest, for $89. They offer a free continental breakfast and there are hiking trails that start from their property.
I don't mind a basic hotel room if my choices are limited. But in Bend, they're not. Some of the best deals in Bend right now are at charming bed and breakfasts. The Country Inn the City B&B (541.385.7639) has single rooms for $45, or $89 double occupancy, and that rate includes tax and breakfast. A fun and funky B&B option is Mill Inn (877.748.1200) which offers three options – a bunk bed room for $40, queen bed with shared bath for $70, and a queen bed with private bath for $90.
A very cool overnight option in Bend is to rent a bungalow in the heart of town. Check out Bend Cottages where a bungalow rents for as low as $99 a night. The Stone's Throw Bungalow rents for $99 / night, or $275 for 3 nights. This charming Bend bungalow listed on VRBO is just $99.
Now the only problem is deciding where to have dinner!
Photo of downtown Bend by Matthew Hickey. Photo of climber at Smith Rock by moore fun.