The best thing about gear companies creating new models every single year? Clearance sales.
Here are some screamin' deals on camping gear right now. 
Big Agnes Tent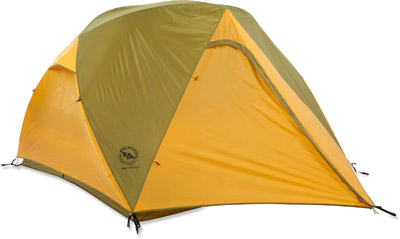 The one big piece of gear our family needs right now is a family-sized tent for car camping. The Big Agnes Mad House 4 Tent has long been one of my top choices, and it's now 27% off. It features 2 easy-access doors, lofty headroom and spacious vestibules for storage. And, it sleeps four, which means it'll fit our new golden retriever puppy, too. Free shipping, on sale at REI.com for $239.73.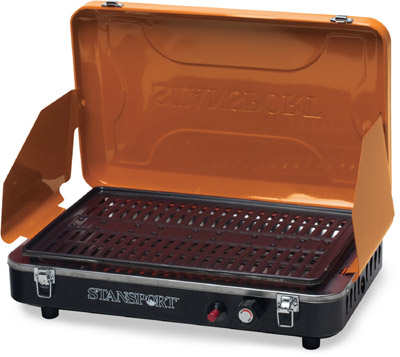 Cool Camping Stove Closeout
I envy those with camp stoves that light at the flip of a knob or the press of a button, no matches required. The Stansport Propane Grill Stove with piezo ignition does just that. Oh, and it's pretty to look at for those who prefer posh over rustic at the campground – it comes in several jewel-toned colors.
This is a smallish, lightweight stove, great for occasional car camping trips for couples or small families. It's got one burner, but it's cylindrical so you could cook using one long pan or griddle, or two smaller pots (the cooking surface is about 16×10 inches, large enough for a few cast iron pots). Cook steaks or burgers directly on the nonstick grill it comes with (it has a drip pan). The stove runs on propane canisters, which are not included.
The stove is a whopping 58% off at REI.com, so just $53. What a steal. Amazon.com has this stove too, in many candy colors, but their prices are not as screamin' good as REI's right now–wait for a sale.

Deals on Sleeping Bags
The time to drop a wad of cash on a sleeping bag is now–when loads of them are on closeout. I've picked three to choose from, for different uses and price points.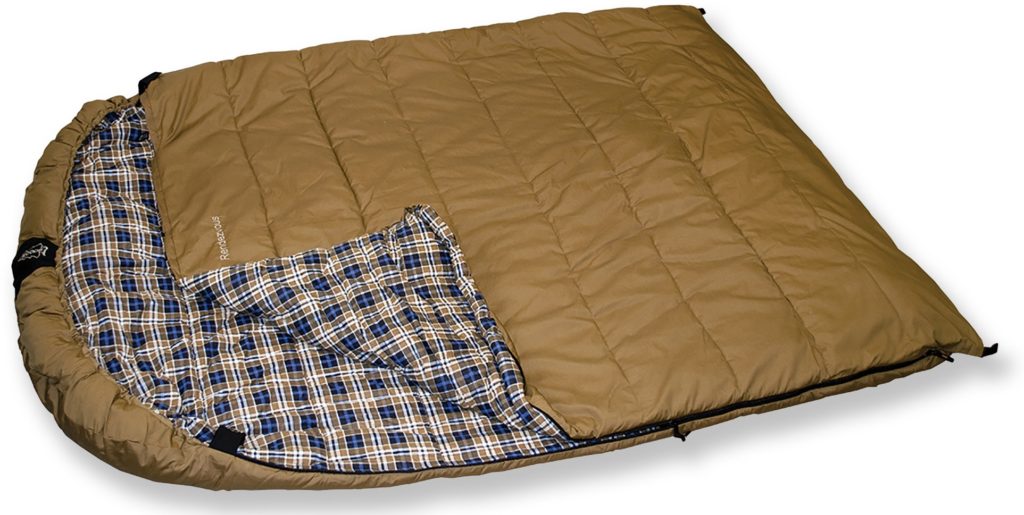 I'm in love with this double vintage-style flannel-lined sleeping bag by Woods Rendezvous. adults and features a rugged canvas shell, synthetic insulation and a warm flannel lining for comfort to about 10°F on car-camping trips. It's 30% off and $149 at REI.com.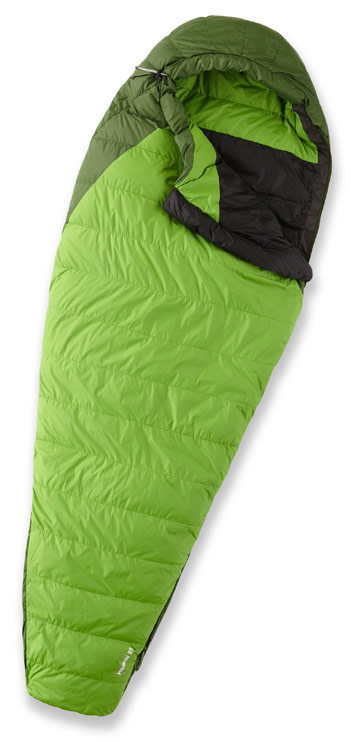 The Mountain Hardwear Mountain Hardwear Hibachi 32 Sleeping Bag is a great choice for campers in the Pacific Northwest in the spring, summer and fall. It's 600-fill water-repellent down and close, mummy fit help this bag get rated to keep you toasty warm down to about 32°F. It is 30% off, or $209 at REI.com.
On a budget? The REI Arctic Pod +20 Sleeping Bag is a total bargain at 30% off, just $69 right now. The fill is synthetic, not goose down, but it is quite warm and compresses nicely.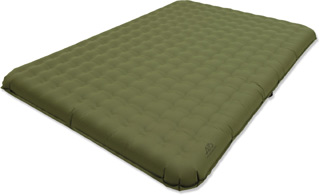 Camping Comfort Cot
Sleeping under the stars doesn't have to mean you get a bad night's sleep. The ALPS Mountaineering Velocity Queen Air Mattress (they make 'em in smaller sizes, too) is a great air bed for the floor of your tent – just pump it up, toss your sleeping bags on to of it and you're ready for a comfortable night. I also love having it on hand to use in our home for overnight guests. Right now this mattress is 35% off, $104 at REI.com.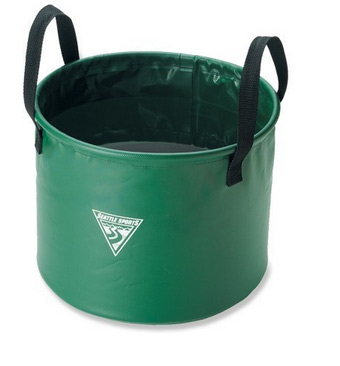 Collapsible Camping Sink
How do you wash dishes at the campground? We use this, the Seattle Sports Camp Sink, a packable, durable and lightweight vessel for washing dishes, laundry or yourself while you're in the backcountry. It's made with rugged vinyl-coated nylon and has a heavy-duty bottom, so you don't have to worry bout it getting ripped up on sharp rocks. Oh, and it's 30% off at REI.com.

 Best Water Bottle Ever

Everyone in your camping party should have their own Klean Kanteen Stainless-Steel Water Bottle with Sport Cap. I know, I know–it's just a water bottle. But it's durable, BPA-free, lightweight and it does not leak. This model with the sport cap rarely goes on sale, and it's now 30% off.