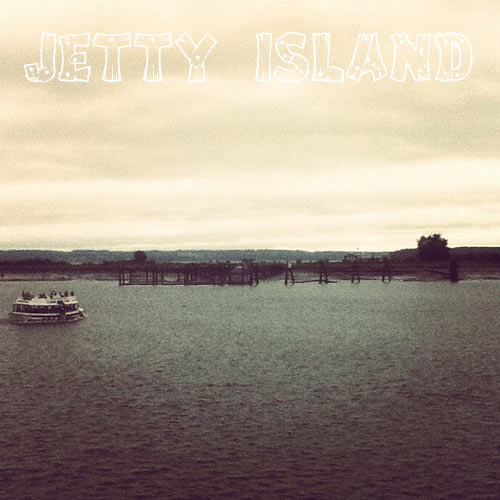 Set sail on a free ferry boat. Spend the day on a wide sandy beach. Build sandcastles. Unplug. Have fun.
If the ferry lines to nearby escapes like the San Juan Islands have you staying close to home on perfect summer days, there's a little escape you need to know about.
It's called Jetty Island and it's off the coast of Everett in Puget Sound. So if you're in the Seattle area, this makes an easy-peasy day trip. Just pack a beach bag and go.
Jetty Island is a man-made mass of sand that started as a rocky breakwater for Everett's waterfront. There are no cars here, no running water and no electricity- just two glorious miles of sand (and plenty of it!). Tide pools emerge for exploring at low tide.
The island has bathrooms at the boat dock, but once you start to explore the island on foot you'll leave them behind so go when you have the chance.
Pack everything you will need for the whole day –  buckets, shovels, beach blankets and kites. Including plenty of  food and drinks (don't forget drinking water). The island is exposed, so pack wide-brimmed hats and sunblock to protect skin from the sun. If you want to camp out on the sand for the day, you'll be happiest if you bring along a beach umbrella with beach chairs and towels. There are even firepits if you want to bring supplies for a bonfire and fixins for s'mores.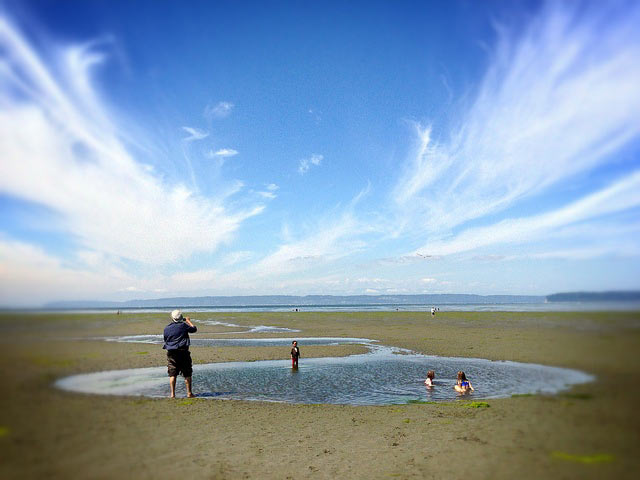 Getting There: Jetty Island is easy to get to, and you won't have to put your car on a ferry, either. From downtown Everett's 10th Street Boat Launch take the free foot ferry across saltwater to the island. Although the ferry ride is free, a boarding pass is required, and you can pick up passes at the ferry dock kiosk. They're first-come, first-served. Parking at the boat launch is $3 per vehicle. Get directions from Seattle.
Although the ferry ride to the island is free there is a $2 suggested donation. Ferries set sail seven days a week in the summertime only (July 5 – Labor Day).
Daily ferry schedule to Jetty Island: Mon-Thurs 10am-6pm  |  Fri, Sat 10am-9pm  |  Sun 10am-7pm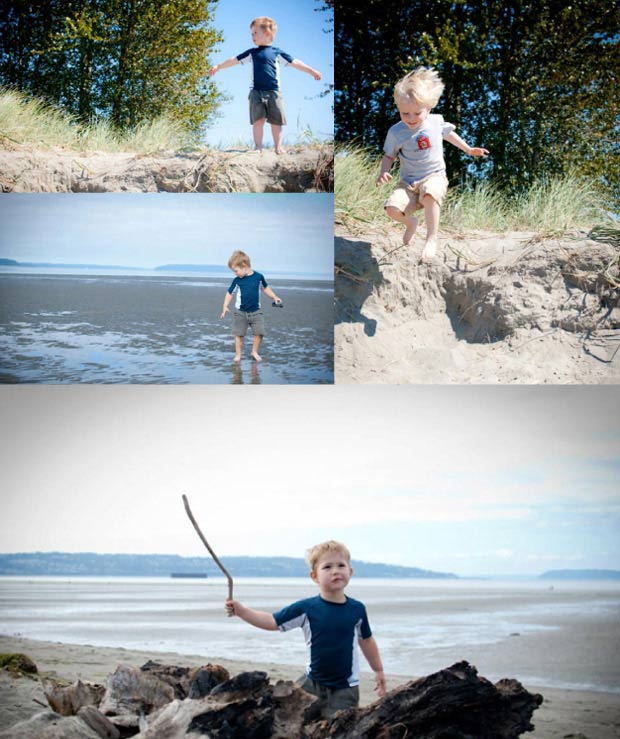 Photo collage above by Katie Niemer. Check out her awesome designs on Etsy at Pickle Potamus Press. Jetty Island Ferry by jlib. Low tide on Jetty Island by Alvin Smith.