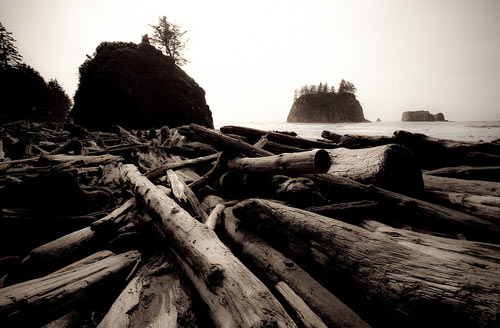 From vampires to sea stars, Washington's Olympic Coast offers a walk on the wild side.
Wonders of the Rain Forest
Drip, drip, drip. On the west side of the Olympic mountains, 140 inches of rainfall a year keep the forest perpetually damp and vibrantly green, resulting in one of the world's rarest ecosystems – temperate rainforest. While these rain forests once covered the coastline from southern Oregon to southeast Alaska, few of them remain.
Four long river valleys–the Quinault, Queets, Hoh and Bogachiel–stretch down from glaciated peaks in the Olympics all the way to the ocean. Each of these hosts an enchanting rain forest, most of it protected from development as part of Olympic National Park. Access roads and hiking trails allow visitors to explore these diverse ecosystems.
The Hoh Rainforest is one of the Olympic Peninsula's star attractions and most-visited spots. Nature trails take you through  ancient trees that stand like giants holding up a moss-covered forest canopy. Maples mingle with Sitka spruce and Western red cedars tall enough to pierce the sky. Epiphytes, or plants that grow on other plants, are abundant in temperate rain forests. Lettuce lichen, spike mosses and many types of ferns adorn tree trunks and branches, creating layers upon layers of verdant jungle. Read more about the Hoh Rainforest.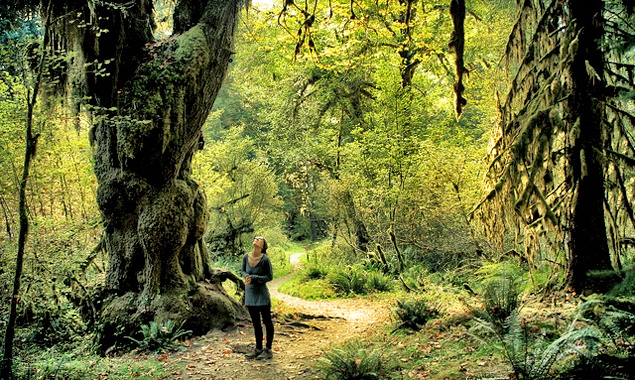 Twilight Tour in Forks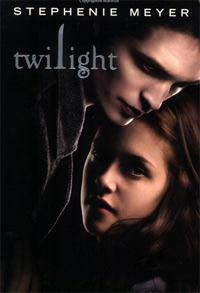 The mysterious aura and near-constant drizzle of Washington's Hoh Rainforest earned it the primary setting in the popular Twilight novels. Vampire tourism has abated somewhat, but newly-devoted Twihards are still making the pilgrimage to Bella and Edward's hometown of Forks. And of course, the surrounding lush rainforest and wild, rocky beaches will draw people to Forks with or without Twilight.
When in Forks, be sure to make a stop at the Forks Coffee Shop for a piece of homemade pie with the locals. West of Forks is La Push, another Twilight setting and home to the fictional werewolves. Near La Push you can access Olympic National Park beaches; our favorite short hike to the water is Second Beach.
Olympic National Park Beaches
Lucky for us and our future generations, the Olympic Wilderness Coast is 73 miles of rocky, undeveloped and permanently protected beach and headland – the longest stretch of wild coasting in the US outside Alaska. The area is preserved onshore as part of Olympic National Park and offshore as the Olympic Coast National Marine Sanctuary. Except for a 10-mile stretch where Highway 101 hugs the shore north of the Queets River to Kalaloch Beach, you cannot drive along the Olympic coast — there are no through roads.
Here are some of our favorite ways to experience the Olympic National Park beaches:
Long Day Hike: Rialto Beach to Hole in the Wall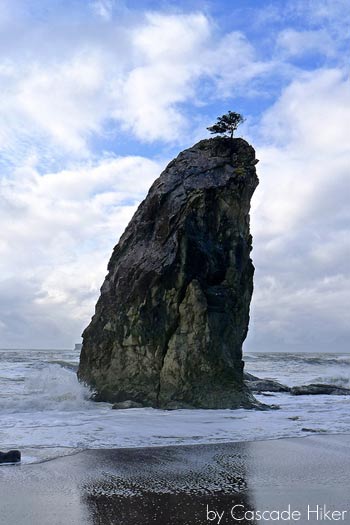 If you want the most scenery for your effort, hike the 4 miles round-trip from the south end of Rialto Beach to Hole in the Wall and back. The beach is accessible to hikers during all the but the highest tides. You'll want to carry a tide chart (see above) to make sure you reach Hole in the Wall near low tide, because you won't want to miss the sea stars. During summer low tides, rangers offer hands-on tidepooling programs at Hole in the Wall.
Camping: Two miles before reaching Rialto Beach is Mora Campground, managed by Olympic National Park (94 sites, $12 a night, no reservation accepted, open year-round).
Getting there: Two miles north of Forks on Highway 101 is the turnoff for SR 110. Take it and head west towards "Mora-LaPush" for 7.7 miles, then take a right onto Mora Road for another 5 miles to the trailhead.
Short Day Hike: Second Beach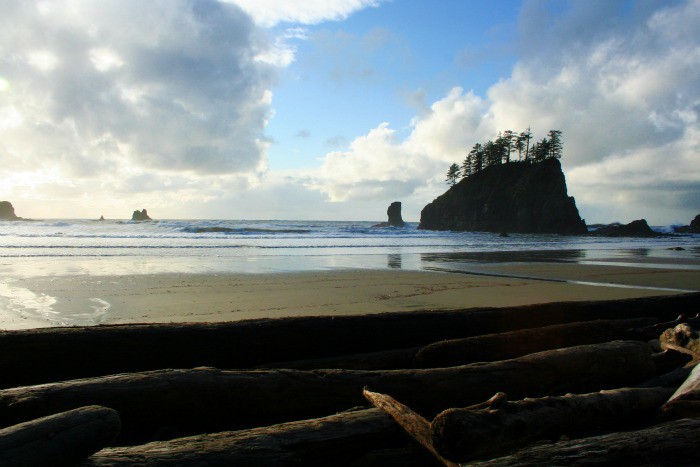 There are three beaches in close proximity near La Push – First, Second and Third beaches. First Beach is a short jaunt from the Quileute Nation's Oceanside Resort in La Push, and a popular gathering spot. Third Beach is 2.5 miles round trip through the woods (though the reward of solitude on the broad, sandy beach is well worth the hike.) Second Beach, right in the middle, is just right — a nice walk through beautiful woods to a broad sandy beach with few people and oodles of driftwood. It's a short hike, but a hike nonetheless.
Coastal Cabin Getaway to Kalaloch Lodge
Kalaloch Lodge  is a favorite destination for Seattleites hoping to trade the persistent drizzle back home for some high weather drama on the coast. Accommodations include lodge rooms and basic bluff cabins with kitchenettes, most with good views of the water below.
Kalaloch Lodge's restaurant has standard lodge fare like clam chowder, fish and chips, and steaks.
Just steps from your door, miles of beach trails are waiting to be explored. Watch your footing when crossing piles of driftwood, as logs can be unstable, especially just after a storm.
Beach Safety
Wherever you explore on the coast, there are some safety tips you should always pack in your backpack.
Carry a tidechart (available at visitors centers and coastal ranger stations) and a timepiece to keep tabs on the tides–there are some headlands that can only be crossed at low tide.
Wear sturdy, waterproof footwear and hike with sure footing. Seaweed make the surface rocks slippery, so step with caution and don't leap from rock to rock.
Keep an eye out for "sneaker waves" that can drench you and your camera, or send driftwood dangerously loose in the surf. Don't climb on pieces of driftwood if the tide is up.
photo: top Second Beach driftwood by eleephotography, hiker in the Hoh Rain Forestby 2thegalapagos, Rialto Beach seastack by cascade hiker.