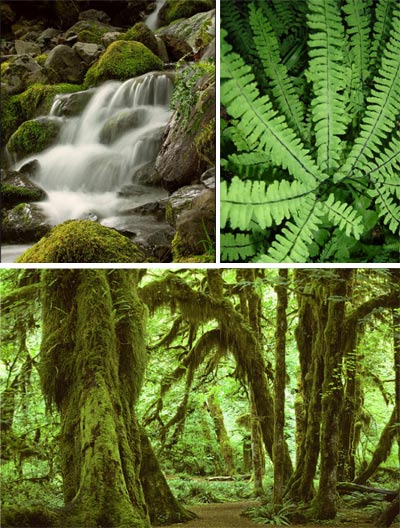 Drip, drip, drip. On the west side of the Olympic mountains, 140 inches of rainfall a year mingle with massive snowmelt to produce one of the world's rarest ecosystems – a temperate rainforest. Several parts of the Olympic rainforest can be visited via road or trail, but by far the most popular of these access points is the Hoh Visitors Center.
The Hoh Rainforest might seem tucked away, but in summer you'll have no shortage of company. In addition to the throngs of tourists that come for the day to see some of the biggest trees in the world, the Hoh River Trail that sets off from here is one of the busiest routes that carries backpackers and climbers into the interior of the Olympics. Visit off-season to experience the rainforest in near-solitude.
Getting There: Your Hoh Rainforest experience begins about two hours from Port Angeles near the old lumber town of Forks. The turnoff for the Hoh River Road is via US-101, about 14 miles south of Forks. This paved road will take you 19 miles until you come upon a state-of-the-art visitor's center, large campground and your choice of hiking trails.
Hoh Visitors Center: (360) 374-6925, open daily in summer, Friday-Sunday year-round. Hours vary by season. Get trail information, see exhibits about the temperate rain forest, obtain backcountry wilderness permits and bear-proof food containers for backcountry camping.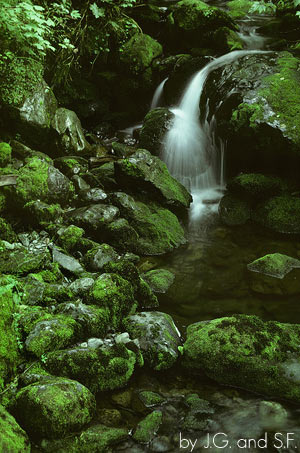 Hiking the Hoh:  Two short  interpretive trails, the Hall of Mosses (.75-mile loop) and the Spruce Trail, depart near the Visitors Center and lead you through a vibrant cathedral of ancient trees dripping with moss. As you step around licorice fern at your feet, be sure to keep an eye out for some of the Roosevelt elk that frequent these nature trails.
For a spectacular all-day hike, take the Hoh River Trail to Five Mile Island and back (10 miles round trip).
Hoh Campground: 88 sites, no RV hookups available. Campsites are nestled in the beautiful woods here, offering enough privacy for both you and the visiting Roosevelt elk. Pack your food securely so you don't unintentionally invite black bears into your campsite.
No reservations accepted; this campground is first-come, first-served.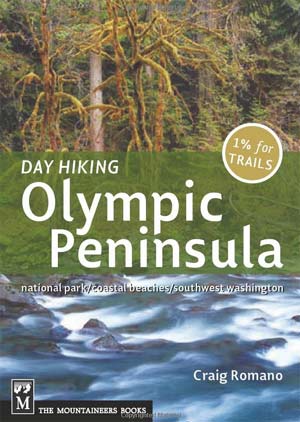 Day Hiking, Olympic Peninsula by Craig Romano (The Mountaineers Books)
From Hurricane Ridge in Olympic National Park to Green Mountain near Bremerton, guidebook author Craig Romano hiked every step of the trails featured in this essential guidebook. For each hike you'll get all the info you need (elevation, round trip mileage, driving directions) as well as Romano's personal take on what makes the trail worth your time. Buy this one and it will never leave your car!
Photo: Hoh River Valley by J.G. in S.F., Hall of Mosses – Hoh River Valley by J.G. in S.F., Fern by Dan.., waterfall in Olympic National Park by Picture_taking_fool.