WHY GO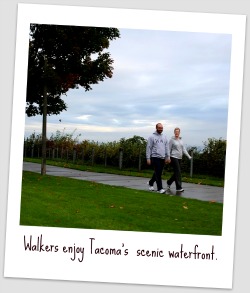 Tacoma wants you to visit. Really. They've revitalized their vibrant and unique downtown with terrific museums, tons of public art, and lots to do.  It's an awesome transformation; downtown Tacoma is walkable and vibrant and filled with art, as anyone who has made the trip to visit the Museum of Glass or catch a show at Pantages Theater can attest. It has tasty restaurants and boutique hotels. But truthfully, I think the biggest mistake you could make on your T-town tour is to stay within the arty enclaves of its downtown core, tempting as it may be. That's because the city's eclectic neighborhoods are rich with personality and charm, and you'll find locals to be laid-back, unpretentious and warm. Nature lovers must include a detour to Tacoma's huge waterfront park, Point Defiance. Enjoy Tacoma!
__________________________________________________________________________
WHAT TO DO
Explore Neighborhoods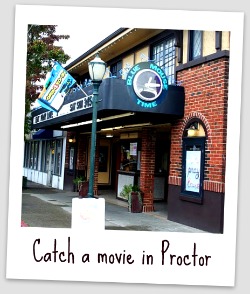 Proctor District -The corner Starbucks may be crowded with Bugaboo strollers, but the Proctor District isn't exactly yuppie-ville. Not yet, anyway. Proctor is T-town's north-end urban village, with gourmet groceries (there's a Metropolitan Market) and gourmet eating, too. Proctor has some of Tacoma's best restaurants (the East West Cafe, Pomordoro,  and Babblin Babs Bistro are a few of my favorites.)  It's also got some serious neighborhood perks – a kitsch movie theater (the fabulous Blue Mouse is Washington state's longest continually-operating theater), a bowling alley (family-owned Chalet Bowl) and a terrific old-timey diner (Knapp's, where you will run into, well, everybody.) Don't miss the Saturday Farmer's Market for fresh produce, flowers, and goodies like homemade pastas. Map.
Sixth Ave – Just northeast of downtown, the avenue itself divides Tacoma's north and south numbered streets, and historically divided real estate values as well, though that distinction is fading. The avenue itself, between Sprague Ave on its east end and Proctor Ave to the west, is one of Tacoma's hippest neighborhoods. A half dozen independent coffee houses are nestled in between tattoo parlors, vintage clothing stores, used record shops, cocktail bars, and good restaurants. Did I mention coffee? Because this is truly the hood to get your buzz on. Try Shakabrah Java for funky coffeehouse vibe, and enjoy breakfast with your coffee at mismatched tables while reading a book off the shelf. Coffee snobs should head straight to Valhalla Coffee, where they roast their own and take their brewing techniques to a serious level. Map.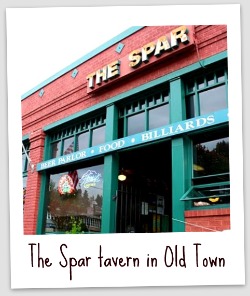 Old Town – It's Tacoma's oldest neighborhood, and the business district stretches for just a few blocks. But as soon as you arrive, you'll see the real reason to visit this neighborhood – it's home base for  several miles of public waterfront, where a paved path hosts walkers, roller bladers and cyclists along Ruston Way. Watch divers here on Saturday mornings, or the line of slow-moving cars 'cruising' on summer evenings. The Old Town dock is a popular spot for locals fishing for squid. Up on 30th, the business district, sits The Spar tavern and coffeehouse,  a favorite spot for lunch or a game of pool. Up Ruston Way are several waterfront dining spots – try Harbor Lights for a delicious step back into the 1960s (their martinis are fab.) Map.
Stadium District – Just north of downtown, Tacoma's urban Stadium District gets its name from the public Stadium High School, an historic landmark. The French-chateau design of the school, complete with classic turrets, was constructed in 1891 as luxury hotel, and recently underwent a multi-million dollar renovation.  It's absolutely breathtaking and worth a stop, and don't miss the incredible view from the football stadium. Also in the Stadium District is the 27-acre Wright Park and Seymour Botanical Conservatory, surrounded by blocks of stately mansions built by wealthy lumber barons generations ago. Map.
__________________________________________________________________________
Museums
Washington State History Museum
1911 Pacific Avenue 1 (888) 238.4373 /
www.wshs.org
Perfect destination for a rainy weekend afternoon. The interactive exhibits at this museum are rich and well-done; you'll truly feel like you're eavesdropping in on chit chat at a coal mine near Roslyn over a century ago, or listening to coastal Salish peoples share stories of their ancestors.  Located in the heart of Tacoma's downtown waterfront, the Washington State History Museum opened in 1996 adjacent to Union Station, and was one of the first museums in what is now Tacoma's Museum District. Permanent and featured exhibits bring vibrant history to life through multimedia presentations, interactive exhibits, walk-through dioramas, and oral histories of life in the Evergreen State. Admission is $6-$8, kids 5 and under free.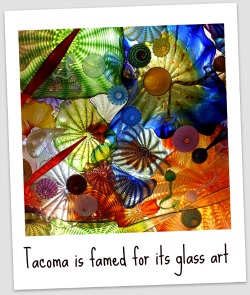 Museum of Glass
1801 Dock St. 1 (866) 468.7386 /
www.museumofglass.org
Have you ever watched an artist at work, swirling glass as hot as molten lava into a beautiful, elegant creation? See start to finish demonstrations of glassblowing at Tacoma's renowned Museum of Glass. Rotating exhibitions showcase feature artists. Don't miss the exhibit called Kids Design Glass through October 2011. Children designed creatures for the glass artist professionals to make. Outside of the museum are permanent installations like the Chihuly Bridge of Glass, a 500-foot-long pedestrian overpass that displays art of Tacoma native Dale Chihuly.
Children's Museum of Tacoma
1501 Pacific Avenue (253) 627.6031 /
www.childrensmuseumoftacoma.org
Travel is a blast for kids, but can wreak havoc on sleep schedules. Looking for a place for your kids to run off some pre-nap steam? Tacoma's Children's Museum downtown is just the place, and is particularly welcoming on grey or rainy days when the park is just too… wet. Interactive offerings include a produce shop, arts and crafts, and life-sized tinker toys. Admission is $6 per adult or child, and free to kids under one.
__________________________________________________________________________
WHERE TO STAY
Silver Cloud Inn
2317 North Ruston Way 1 (866) 820.8448 /
website
The Silver Cloud in Old Town is super comfortable, rooms are splendidly clean, and the staff is helpful and accommodating. From here, you can walk to a plethora of great waterfront dining options. Oh, and the free continental breakfast in the morning is served hot with a complimentary newspaper and wifi. These are all wonderful hotel attributes, to be sure. But the real reason the Silver Cloud in Tacoma is such a great value? You can cast a line out and fish from your window, just like the Beatles! See, there are only a handful of hotels in Puget Sound that were permitted to build themselves right atop an old pier, and the Silver Cloud in Tacoma is one of them. Open the window of your north-facing room and look down to squid and starfish below. Room rates vary, with winter rates sometimes dipping below $100. Check for specials.
__________________________________________________________________________
Hotel Murano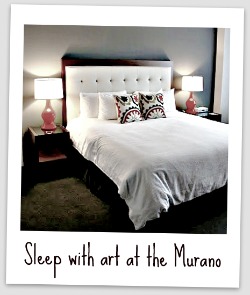 1320 Broadway Plaza 1 (877) 986-8083 /
website
Imagine staying in a hotel and visiting an art gallery at the very same time. Tacoma's boutique Hotel Murano in the heart of downtown tops Condé Nast Traveler's 2001 Gold List of hotels not only because it is comfortable and luxurious, but because it offers an experience in life and in art along with your swanky digs. Inside it's deliciously modern walls is an impressive and exciting collection of glass art from all over the world. Read our review here. Rates start at $129/night, but look for specials (right now, book directly with the Murano and get free wifi and a $20 food and beverage certificate with the room – details). Follow the Murano on twitter for reduced fares and last-minute specials, like their offer of $99 rooms during the recent snowstorm.
__________________________________________________________________________
WHERE TO EAT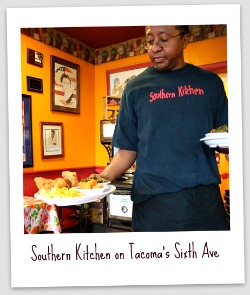 Southern Kitchen

1716 6th Ave. (253) 627-4282 /
website
It's not often that I daydream about food. Or, that I travel an hour away from home for a griddle corn cake with a sides of greens, beans, sweet potatoes and buttered corn. Except, of course, a few times a year when I need some Southern Kitchen! I happen to know a vegetarian who breaks only once per year – for a two-piece fried chicken dinner with all the fixings at Tacoma's Southern Kitchen. It's that good. Like, you won't find fried chicken this good anywhere else in the Northwest. Do not miss Southern Kitchen, and don't skip the sweet tea!
Mandolin Cafe

3923 S 12th St (253) 761.3482 /
website
A bit off the beaten path a few blocks south of 6th Ave, Mandolin Cafe is worth a detour for a breakfast with friends over coffee, pita and lox, or live jazz in the evening with a glass of good wine. The vibe in here is artful and laid-back, just like Tacoma. Try the truffle chips for $5 – Yukon gold potatoes, black truffle salt, and black pepper. Yum!
The East West Cafe

2514 N Proctor St (253) 756-5092
Tacoma residents may remember the outstanding May's Vietnamese in this same storefront in the 1990's. The East-West Cafe, serving up Thai cuisine to the Proctor neighborhood, is almost as good, and delightfully vegetarian-friendly. Love their curries and fried rice.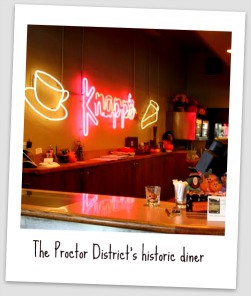 Knapp's

2707 N Proctor St (253) 759-9004 
It's a diner, and the food is nothing super special, but reliable and homely. Isn't that why we go to diners? To chit chat with a terrifically friendly waitress over a bottomless cup of coffee and turkey and dumplings? (Full disclosure: One of my summer jobs during college was the Friday night "salad girl" at Knapp's, so perhaps I am a bit biased about this gem.) Don't believe me? Check out the stellar review on Roadfood.
Infinite Soups
445 Tacoma Avenue South (253) 274-0232 /
website
It's a take-out soup kitchen that serves up very tasty soup, and not much else. Sample their selections before you buy (their menu of a few dozen soups changes daily) and then comes the hard part – choosing which one!  If you're ever forced to decide between the Ethiopian Peanut and the Cream of Chantrelle, you should just order both, trust. Cash only.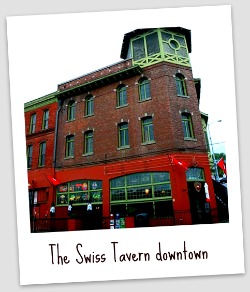 The Swiss Tavern

1904 Jefferson Ave (253) 572-2821 /
website
Tucked away behind the University of Washington's Tacoma campus is this ever-popular local hangout set in an historic building. The Swiss serves up marvelous Northwest-inspired pub food made from scratch at really sweet prices, and offers 34 beers on tap! Best of all, every night features one of three terrific things: live music, karaoke, or free pool, and Monday is always Blues Night with no cover. Open until 2am every night of the week, 21 and older only.
A Renaissance Cafe

1746 Pacific Avenue (253) 572-1029 /
website
This place embodies the Tacoma that I adore – eclectic, a little kitsch, 100% genuine, and GOOD. Breakfast is served all day, though sandwiches and soup, from BLTs to pulled pork, will tempt you away from breakfast at lunchtime. Keith, the cafe's owner, uses an old-fashioned cash register and plays music off a turntable (Elton John's Honky Chateau our last morning there), but did cave on the technology front and offers wifi to customers, free of course. The cafe is just across the street from all the museums, so impossible to miss on your Tacoma visits.
website
When the cupcake craze came to Tacoma, it came with sprinkles on top.  The storefront of Hello, Cupcake is beautiful, and so are their cupcake creations, basic recipes baked from scratch topped with rich, homemade buttercreams. But how do they taste? Discerning cupcake lovers peg this place as one of the region's best. My two-year old agrees. 

Varsity Grill
1114 Broadway (253) 627-1229 /
website
Just down the block from Tacoma's theater district downtown is this spacious sports bar and grill, where kids always eat free with the purchase of an adult entree (the deep-fried mac n' cheese is a real hit!) and you can watch the game from any seat. They serve up a basic sports bar menu, heavy on meat. Service is fast and friendly.
__________________________________________________________________________  
WHERE TO SHOP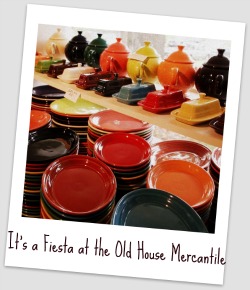 The Old House Mercantile

2717 N Proctor (253) 759 8850 /
website
I score a delightful find or two every time I visit this unique shop in a restored turn-of-the-century house on Proctor. They stock a variety of cool items, from jewelry to candles to dishtowels, that you won't commonly find elsewhere. Most special is their extensive inventory of Fiesta ware, the largest I've ever seen, and they carry pieces not typically carried by big retailers like Macy's. If you love Fiesta, this shop is a must-visit.
Freighthouse Square

2501 East D Street
website
A Tacoma landmark, this old freight warehouse in the railroad district near the Sounder commute train station houses gift shops, art galleries and ethnic eateries.  Businesses come and go, and there are fewer unique shops here since the recession hit, but it's worth a stop for tea or lunch and some browsing if you're in the neighborhood.
Antique Row
Broadway and St. Helens, between 9th and 7th
Spend an afternoon sifting through racks of vintage clothes, funky finds from the atomic era, and restored antique furniture at the dozen or so antique and collectible shops on the stretch known as antique row, just north of the theater district downtown. Try Lily Pad Antiques for toys, Sanford and Son for furniture and Rampart for art and mid-century finds.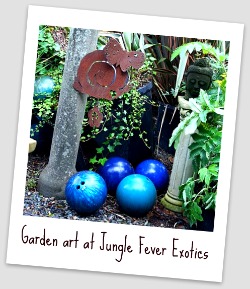 Jungle Fever Exotics

5050 N. Pearl in Ruston (253) 759-1669 /
website
Looking to break out of your gardening rut? Rare and exotic plants fill this lush outdoor nursery / art gallery. Inspiration for your own garden oasis abounds. I don't even know what I'm buying here half the time, but several of my most beautiful patio containers are assembled from grasses and succulents I've bought here. It's in north Tacoma in Ruston, not far from Point Defiance Park.
__________________________________________________________________________
GETTING AROUND
Amtrak stops in Tacoma and getting around the city is easy by public transportation, so feel free to visit car-free. Arrive via Amtrak train to the Puyallup Avenue station, or by the Sounder commuter rail from Seattle, which stops one block to the west. Tacoma's Link light rail will take you from here to downtown stops like the University of Washington, museums or the theater district. From downtown, catch buses (Pierce County Transit) to various city neighborhoods.
__________________________________________________________________________
MORE TRAVEL TIPS