Scenic bluffs, wind-swept beaches, and pastoral green fields patchworked with quaint seaside towns make Whidbey and Camano Islands a perfect weekend escape from the Seattle region all year-round. It feels like you've gotten far, far away, but you're actually quite close and the trip there is a breeze.
Destinations
Langley  |  Coupeville  |  Oak Harbor  |  Deception Pass  |  Camano Island

View Northwest TripFinder in a larger map
Whidbey Island
The largest contiguous island in the continental US, Whidbey Island offers camping, a plethora of good bed and breakfasts and fantastic restaurants that serve locally-sourced food (Penn Cove mussels, anyone?). The island hosts a lively arts community in the southern portion, and the largest naval air base in the Pacific Northwest in Oak Harbor. Whidbey's winding rural roads and incredible vistas make it a great spot for day cruising, but we think you'll like it so much that you'll want to stay overnight.
Getting There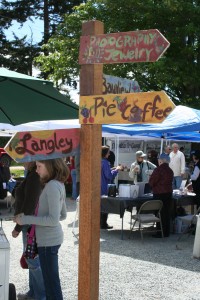 The easiest access to Whidbey Island from Seattle is aboard the ferry from Mukilteo to Clinton, a 20-minute crossing. From there, Highway 525 is the main road that runs the length of the island until around Coupeville when it becomes Highway 20. Drive leisurely up the island, stopping at great parks and small towns along the way (and overnight if time allows) until you reach Deception Pass, where you can leave the island via the Deception Pass Bridge and return to the Seattle area via Interstate 5. Whidbey Island is also accessed via a ferry to Coupeville that departs from Port Townsend on the Olympic Peninsula.
Or, leave your car in Mukilteo and walk on the ferry. In spite of Whidbey's large size, it is totally possible to visit without a car. Island Transit offers bus service all over the island for free – no fares to figure out, no pocket change required, no transfers to misplace–just get on board and take a ride.
Langley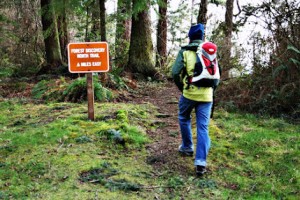 It may be small, but Langley has big appeal. Set on a bluff overlooking Saratoga Passage, the picturesque town's couple of streets are lined with art galleries, great restaurants and boutiques. Spend the night if you like bed and breakfasts because there are dozens of them here to choose from.  Plan a stop at Callahan's Firehouse, a glass-blowing studio housed in the old fire station on Second Street in Langley. A fine brunch spot is The Braeburn Restaurant for some stuffed apple strudel french toast and strong coffee. Kitchen gadget lovers will adore The Star Store Mercantile on 1st Street.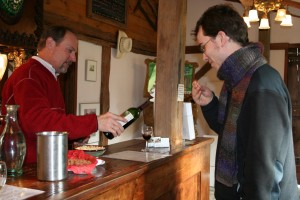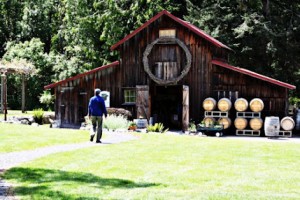 If Langley is your base, most of the attractions are to the north off Highway 525. Stop at South Whidbey State Park for a quick hike along the Discovery Trail. Stop for a tasting with a side of watercolor art at Greenbank Cellars and hope that they're pouring their Alsatian-style Sauvignon Blanc. On Saturdays April – October, don't miss the Bayview Farmers Market from 10am – 2pm for fresh veggies, crafts and terrific food.
Coupeville
Coupeville, set on Penn Cove, is one of Washington's oldest towns and was founded by Captain Thomas Coupe in 1852. It is rare in the Pacific Northwest to see buildings as old as these, and Coupeville's rich history is one of its many attractions. The Island County Historical Museum is here, so stop on in for artifacts from both native and pioneer days gone by. While here, pick up a walking tour guide to Coupeville's historic Victorian-era buildings.
Ebey's Landing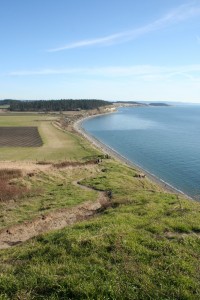 A large swath of central Whidbey Island is protected for historic preservation, natural beauty and recreational enjoyment. The place is called Ebey's Landing National Historic Reserve, and it comprises parcels of state, national, and private lands that total 17,400-acres. Take a 5-mile hike here for some of the best views in all of Washington, but do carry layers as the wind can be fierce up on the bluff.
Deception Pass
Whidbey Island is home to several state parks, including the beautiful and dramatic Deception Pass State Park and its stunning, iconic bridge that soars high over turbulent water below. The water is a tidal passage between two islands (Fidalgo and Whidbey) and its strong tidal currents can reach speeds of nine knots. The bridge is a steel cantilever truss structure that was completed in 1935. Visitors often park their cars and walk out onto the bridge to peer 180 feet to the churning waters below, or gaze westward at the sunset.
Deception Pass State Park attracts over 2 million visitors each year, making it the most-visited park in Washington. Its attributes are enticing – 28 gorgeous miles of hiking trails through old-growth forest to stunning vistas, an awesome bridge, a campground with hundreds of campsites, two freshwater lakes you can swim in, rowboat rentals, miles of shoreline, great beaches, sand dunes and tide pools to explore.  Many of the park's structures (including much of the Deception Pass Bridge) were built in the 1930s by the Civilian Conservation Corps.
 Camano Island
Camano Island lies between Whidbey and the mainland and is accessed easily – by bridge! It's one of the few island getaways in Puget Sound that doesn't require a ferry crossing. We love it because it's a low-key getaway and is still somewhat of a savvy traveler's secret. Waterfront parks like Camano Island and Cama Beach State Parks offer boating, hiking, camping and birdwatching. Cama Beach also rents out the incredibly popular Cama Beach State Park cabins.
Annual Events in this Region
Coupeville Festival of the Arts
You can advertise your tourism-related business on Northwest TripFinder. Learn more.