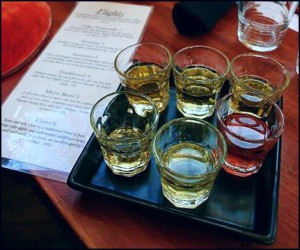 Did you know that most travelers are now using online resources to plan their getaways? If you run a winery with a tasting room, get right in front of travelers planning a trip to your region through a sponsored winery listing on Northwest TripFinder.
Here's why:
Our sponsored listings are fully integrated with our editorial content, not off in a separate directory somewhere.
Your listing gets the exact same exposure our popular blog posts get – they go out in RSS feeds, emails, and social media.
Your listing gets surfaced as related content in relevant articles on our website, for example, articles about the same region.
Your listing gets anchored to the TripFinder map for your region as a special winery icon, so when travelers use our maps to plan trips, your winery is right there in front of them.
Your listing will be featured on our home page (center, above the fold) for one whole week (your choice, schedule allowing)
We actively promote your sponsored winery listing through social media to our Facebook fans, Pinterest, Google+ and Twitter followers.
As a sponsor, you are eligible to partner with Northwest TripFinder on one giveaway per year for additional promotion. Only sponsors can participate in giveaways. You also get 10% off display ads.
Fill out the form below to secure your annual Sponsored Winery Listing on Northwest TripFinder.
[contact-form-7 id="9628″ title="Sponsored Winery"]
After you have filled out the form, click the "Submit" button above. Then, when the page refreshes, scroll down to the bottom of the form and click on the Paypal link below to pay for your listing. (NOTE: You do not need to have a Paypal account; you can pay for your listing at Paypal with a credit card.)
[pppromo=4]