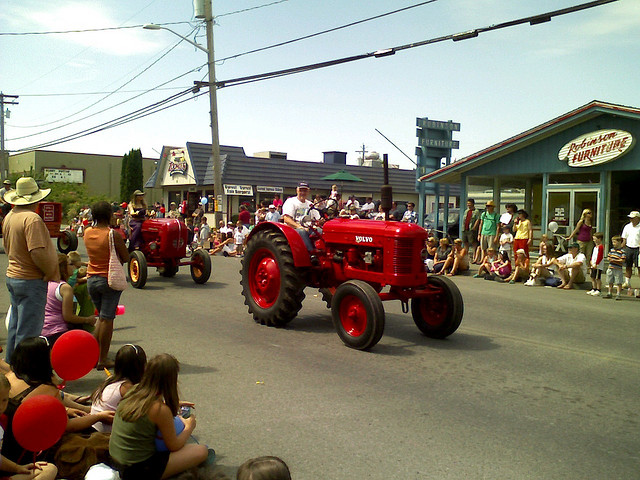 Vashon's Strawberry Festival is a notalgia-drenched walk back in time to an era of small town festival fun.
Head to lovely Vashon Island for the 104th Annual Strawberry Festival! It's a jam-packed weekend of fun, really good food, arts and crafts, music, local heritage activities, a pancake breakfast (topped with strawberries!) and much more.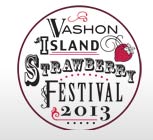 Of course, there will be vendors selling beautiful strawberry sundaes, strawberry funnel cakes,  strawberry lemonade…
All vendors are open Saturday 10 am – 7 pm/Sunday 10 am – 6 pm. The Grand Parade is Saturday at 11 am, and the Tom Stewart Classic Car Parade is Sunday at noon.
Vashon's very first Strawberry Festival was held in 1909, a time when Vashon Island was referred "The Home of the Big Red Strawberry". In those days, strawberries were big business, and Vashon shipped over 120,000 crates of strawberries off the island each year. Though the dedicated strawberry farms  may have vanished, Vashon still boasts many growers whose harvests (strawberries and much more) are available in local markets, the farmers market and U-pick farms all over the island.