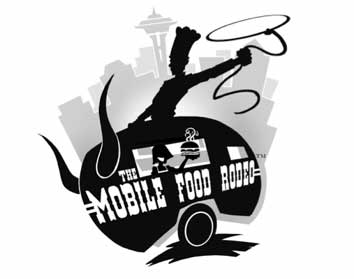 Do you nosh on street corners? You're not alone. Mobile food, served from food carts or food trucks is the hot way to eat on a budget.
Seattle's food truck scene comes together for a major day of mobile food at the annual Mobile Food Rodeo, happening Saturday and Sunday, May 3rd and 4th, 2014.
Saturday, May 3: International District (underneath the International Gate)
Sunday, May 4: Fremont (at the Fremont Sunday Market)
Eat from 60 food trucks. Free admission, a beer garden, all ages – come hungry!