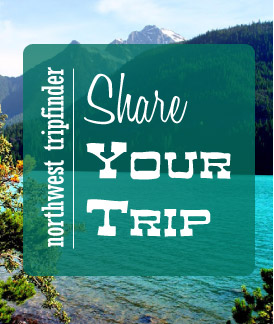 At Northwest TripFinder, we're elated each time we hear from a reader that our website has inspired them to travel locally. It literally makes our day.
You know what would be even more cool? If our travel-savvy readers could inspire each other! Well, now you can.
Where in the Pacific Northwest did you travel this year? We want to hear about it, and we want to share your local trip with our growing community of Northwest travelers.
Here's how (we made it really easy):
1) Pick a favorite photo from a trip you took in the Pacific Northwest this year (Washington, Oregon, Idaho or British Columbia).
2) Post the photo on our Facebook page. (If you don't use Facebook, email it).
3) Include a short description of your photo and trip. Where did you travel to? Where did you stay and eat? Why should other local travelers make the same trip?
That's it! We will share your photo with our readers. You can share multiple photos if you took more than one local trip this year.
Why share your trip photo? Tourism really matters. Sharing your trip photo and story can inspire hundreds of other local folks to get out and explore the special corners of our region, and support our local economies in the process. Help support the independent inns, wineries, shops, and cafes you love by sharing your travel story.
Legal stuff: This might seem obvious from the title of this post, but if you share your photo with us you are giving us permission to share it with our readers. You will be properly credited, and we won't use it for any other purpose.
Are you new to Northwest TripFinder? Discover more year-round getaways in the Pacific Northwest by subscribing to our RSS feed and our email newsletter. You can also connect with us on Facebook. Thanks for stopping by!