The 620-foot Multnomah Falls is the highest of the 77 named waterfalls on the Oregon side of the Gorge.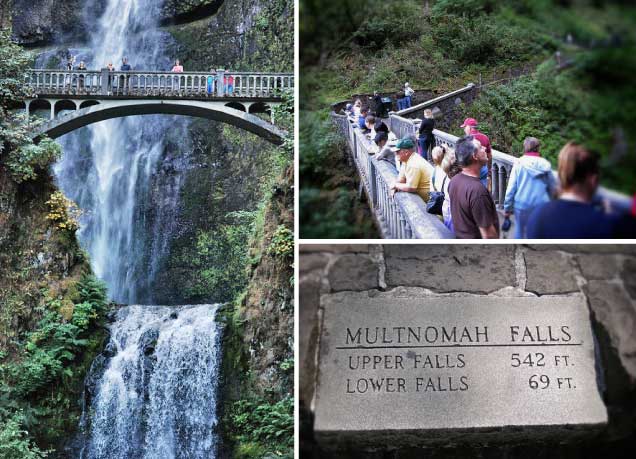 Location: Columbia River Gorge National Scenic Area (map)
Trail stats: 5.4 miles RT, 1550 feet elevation gain.
Contact: Multnomah Falls Visitor Center: (503) 695-2372
In just a quarter mile on this loop trail, you'll be standing on the historic Benson Bridge crossing Multnomah Creek between the two tiers of the falls. To get the full view, keep hiking up to the top of the falls, a 600-foot climb from the parking lot. You can turn around here like most of the throngs of tourists do, or keep hiking for the Wahkeena Loop Trail which eventually takes you past beautiful Wahkeena Falls then returns to the parking lot from which you started.
In between Multnomah and Wahkeena are dozens of cascades to admire along the way (Ecoloa Falls, Fairy Falls, Dutchman Falls and more; ten of the waterfalls on this loop trail are named.)
Although this trail is hikeable year-round, dangerous ice can coat rocky parts of the trail in winter months, so hike with caution.
photos: Multnomah Falls by slam szapucki, tourists at the falls by ChrisYunker.