The charmed town of Hood River is not named for the mammoth river it is perched upon. That would be the mighty Columbia. On the east end of town, though, flows the smaller tributary that bears the same name of this town as it carries mineral-rich meltwater from snow and glaciers on Mt. Hood. It is in this fertile Hood River valley that some of Oregon's crispest Anjou pears and brightest orange pumpkins are grown.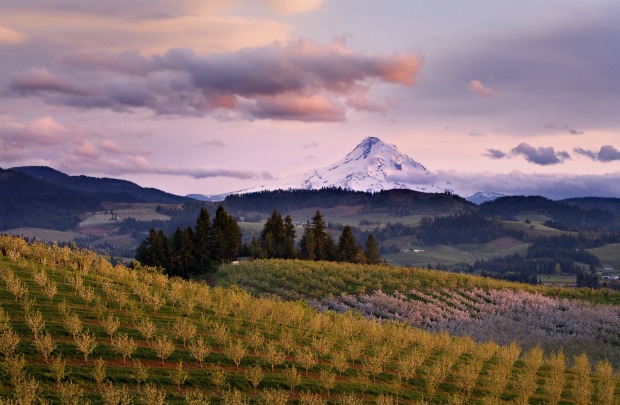 Harvest season is winding down, for sure. The big harvest festivals in Hood River are done for the year. But it is in this window at the end of harvest season that lies opportunity–before winter comes, when touring crowds are down to a trickle. Because the apples, pears, chestnuts, wine, cider and pumpkins remain.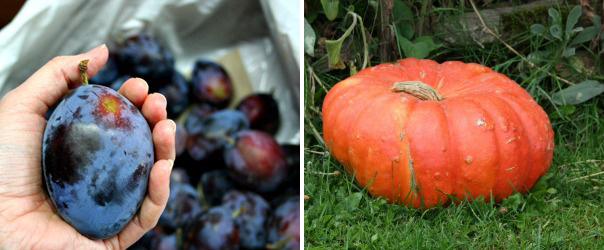 Unlike Oregon's Willamette Valley, which stretches through a large swath of northwestern Oregon and skips through myriad towns, the Hood River Valley is pretty contained and much of it can be seen as a day trip or short weekend. Take all the time you can, though. This place is meant to be savored.
This fruitful journey, known affectionately as the Fruit Loop, is a 35-mile, scenic loop drive beginning and ending in Hood River that takes you through the valley's scenic orchards, vineyards, forests and friendly communities. We started the loop on the east end of town, where Hwy 35 heads south towards Mt. Hood. Every few miles or so we'd see a sign and pull over for a sampling of apples, a tasting of wine, or to feed some friendly alpacas.
Some of the orchards and farms are U-pick, offering the chance to get out into the fields or orchards and pick your own blueberries or cut your own flowers. U-pick has become a huge hit for canning enthusiasts and families alike. It's a wonderful way for our family to spend an afternoon together, taking in the scenery and learning about where our food comes from.
The more we reconnect with the orchards and farms in our rural communities, the more likely we are to stand up and protect these areas from sprawl development and to support small, independent growers. And when you U-pick, you get to be reminded just how much more delicious fruit tastes right off the tree or vine.
For kids, every stop on the fruit loop map is a treasure.  At one of our first stops, the Gorge White House, Isaac took off running to his heart's content through vibrant fields of flowers and rows of pear trees. Late-season dahlias and sunflowers showed no signs of weathering. During our stop (late September), boxes of freshly-picked red and green Anjou pears were going for five bucks apiece. Inside, visitors were tasting wines from a variety of Columbia Gorge wineries.
Another kid favorite is Draper Girls Country Farm, down in the middle valley. Visitors U-pick here in season or buy fresh from the farmstand, where they can also stock up on unpasturized apple cider made on-site, jams, jellies and premium cuts of lamb. Pumpkins of all shapes, sizes and unique markings adorn the base of tree trunks and old farming equipment around the farm. A cherished wooden swing hangs from the branch of a giant tree. And to top it all off, they have a petting zoo! If you want to immerse yourself in real life on the farm, check out their vacation rental house on-site – a genuine farmstay.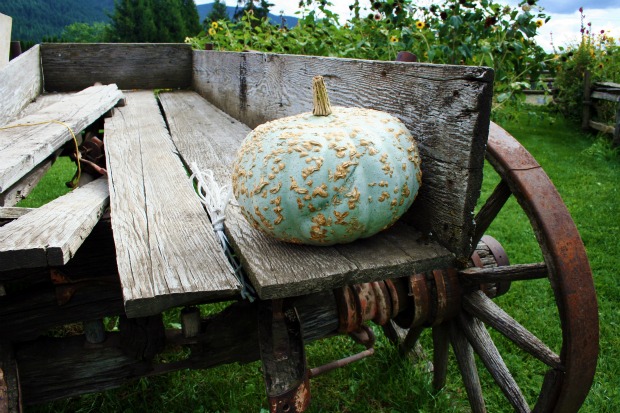 As October comes to an end, many of the fruit loop spots shut down to visitors for the year. So if you're inspired to go and see it all now, then really go now, as in next weekend.  Make Hood River your base and explore from there. (For a few lodging ideas, check out our Columbia River Gorge tripfinder map). If you plan your visit for November or December, you'll still find plenty of farm stands open, and some of the wineries are open for tasting year-round. And of course, the fun of the harvest begins anew next June with strawberries, cherries and raspberries.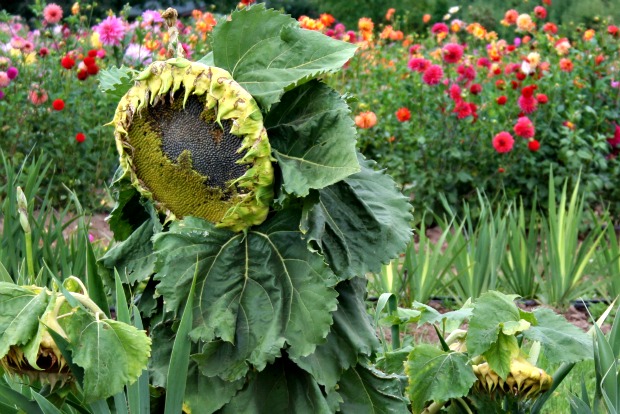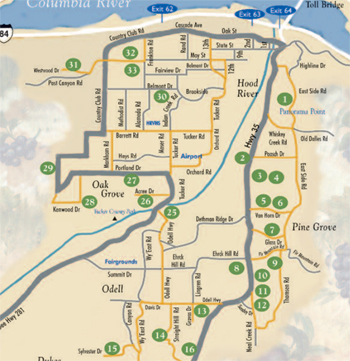 IF YOU GO
Use the Hood River Fruit Loop Map to plan your driving route and locate farm stands, wineries and more.
Check out our Columbia River Gorge TripFinder for ideas on places to stay.
All photos are mine except the stunning one up top of Mt. Hood, which is courtesy of hoodriver.org and ©iStockphoto.com/zschnepf