Do you know the feeling? You sink down into the hand-hewn wooden booth at a Portland brewpub and before you is a piece of paper with about 127 different tap beers on it. And you're supposed to actually decide?
Well, sometimes, you don't.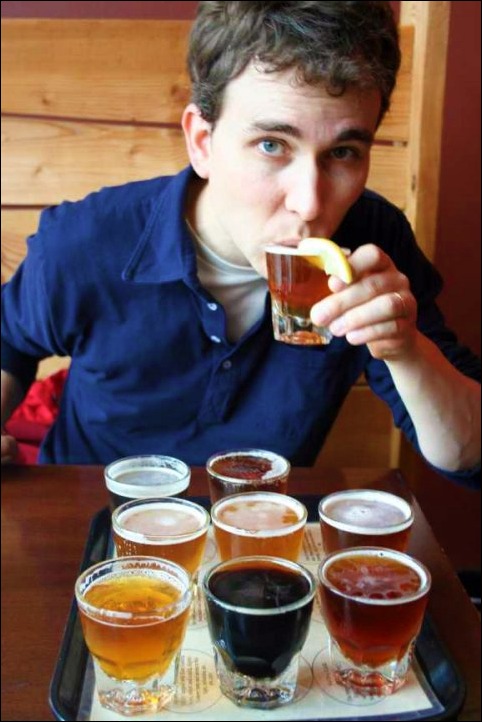 Go for the tasting flight.
Happy 5-year anniversary to me and my honey today. That's him, enjoying a craft beer flight for about $7 at the McMenamin's brewpub on Broadway in PDX. Isn't he cute?
For more travel photos from the Pacific Northwest and beyond, head over to Photo Friday at DeliciousBaby.
[geo_mashup_map zoom="9"]